Despite being in her first term on Capitol Hill, U.S. Rep. Donna Shalala, D-Fla., continues to play a major role as Democrats in the U.S. House respond to coronavirus.
Shalala, who served as U.S. secretary of Health and Human Services (HHS) under President Bill Clinton, is the main cosponsor of U.S. Rep. Bobby Scott's, D-Va., "COVID-19 Worker Protection Act" which, supporters insist, will "protect the safety of health care workers caring for patients infected with the coronavirus."
The South Florida Democrat's office offered some of the details on the proposal.
"The COVID-19 Worker Protection Act…would require the Occupational Safety and Health Administration (OSHA) to issue an Emergency Temporary Standard to ensure that health care facilities implement comprehensive infectious disease exposure control plans to keep health care workers safe during the COVID-19 pandemic," Shalala's office noted. "Currently, although the Centers for Disease Control and Prevention (CDC) issue guidance to protect health care workers, the guidance is not binding and OSHA currently has no enforceable standard to protect workers from airborne infectious diseases, leaving the nation's health care workers at an elevated risk of exposure to the coronavirus at a time when they are needed most.
"The Occupational Safety and Health Act gives the Department of Labor the authority to issue an Emergency Temporary Standard if employees are exposed to grave danger from new hazards. However, despite recent calls from Democrats to issue an Emergency Temporary Standard, the Department has not indicated any specific plan to protect health care workers from COVID-19," her office continued.
The bill would also have OSHA present an Emergency Temporary Standard within 30 days. That standard will have "requirements for how workplaces must safeguard health care workers against the spread of the coronavirus" and be followed by a permanent standard.
"The best defense to any crisis is making sure that you have the proper infrastructure in place to handle it," said Shalala on Tuesday. "Infrastructure is not just hospitals and laboratories; it is also the people on the front lines staffing these facilities who play a critical role in coordinating our response to COVID-19. This bill will make sure that we can keep our health care workers safe in the face of a rapidly evolving public health emergency."
Scott, the chairman of the U.S. House Education and Labor Committee, paired up with U.S. Rep. Alma Adams, D-NC, to write U.S. Labor Sec. Eugene Scalia on the matter last week.
"As we enter into what is likely to be the greatest infectious disease crisis this country has faced in over a century, it is in the national interest that OSHA be on the forefront of protecting workers essential to the country's health care system," they wrote. "If health care workers are quarantined in large numbers, or get ill or die, or fear coming to work due to the risks, it's not just a personal or workplace problem, it's a national public health disaster."
In the meantime, Scott and Shalala have rounded up around 20 backers, including Adams, while the bill was sent to the U.S. House Education and Labor; Energy and Commerce; and the Ways and Means Committees. So far, there is no companion measure over in the U.S. Senate.
Also this week, Shalala paired up with U.S. Rep. Diana DeGette, D-Col., in bringing out the  "Covering Coronavirus Test Act"  which have health insurance companies cover the full costs of any coronavirus tests who have insurance through their employer or through the exchange set up by the Affordable Care Act (ACA). The bill would move coronavirus tests to the ACA's list of preventive health services which insurers most cover with no costs to patients. Shalala's office noted that, if passed, the legislation would offer free coronavirus tests to around 190 million Americans.
"Our government has a responsibility to do everything it can to manage this crisis," Shalala said when DeGette introduced the bill. "One of the biggest barriers to addressing this emergency is figuring out how many people have been infected by COVID-19. By reassuring the public that they will not bear any out of pocket costs for testing for the virus, this bill will help us get a true sense of the scale and rate of infection in the U.S. and allow the government to deploy the right measures to keep the American people safe."
"We are on the cusp of a worldwide pandemic," DeGette said. "In order to effectively curb the spread of this virus here in the U.S., we must increase testing immediately. No patient should hesitate getting a test done if a doctor thinks it's necessary because of the cost. This legislation will ensure that anyone who has health insurance through their employer, or through of the ACA exchanges, can get the test done at no cost to them."
DeGette's bill was sent to the House Energy and Commerce Committee. So far, there is no companion measure over in the Senate.
Shalala has increasingly been active as the coronavirus threat looms, including taking to the local airwaves to speak about it. At the end of last month, Politico reported that Shalala joined several Republicans in storming out of a closed-door meeting with Trump administration officials after U.S. Rep. Rosa DeLauro, D-Conn., came out swinging at White House for how it handled coronavirus.
"No one wanted to hear that, either the Democrats or Republican. We just wanted to hear the substance," Shalala told Politico.
Shalala continued on that theme in a piece published in the New York Times earlier this month in which she called for both parties to put politics aside for the moment and focus on coronavirus.
Reach Kevin Derby at kevin.derby@floridadaily.com.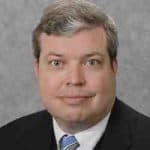 Latest posts by Kevin Derby
(see all)