This week, U.S. Rep. Donna Shalala, D-Fla., said she will back legislation to help larger local governments impacted by the coronavirus which were left out of the $2.2 trillion stimulus package approved by the White House and Congress last month.
Shalala's proposal, which she is calling the "Coronavirus Community Relief Act," will offer "$250 billion in stabilization funds for local communities, cities and towns across the United States that are struggling amidst the COVID-19 pandemic."
Looking at the legislation which was signed into law last month, Shalala noted it contains "$150 billion in stabilization funds for states and larger communities, but capped localities able to receive direct support at those with populations of over 500,000." The South Florida congresswoman pointed out that several communities in her area are therefore left out of it as it "excludes all the cities and towns in Miami-Dade County – including larger ones such as Miami, Hialeah, Miami Gardens, and Miami Beach – as well as most of the cities and towns in Florida."
Shalala weighed in on her proposal on Tuesday.
"Miami-Dade County has become one of the epicenters of the COVID-19 pandemic in Florida," said Shalala. "The resources of our cities and towns have been put under tremendous strain to meet the needs of their residents during this unprecedented national emergency. This legislation will help plug the funding gaps our municipalities are facing and guarantee that they can continue providing essential services in this time of crisis."
The proposal has the support of some leaders.
"The current public health emergency has strained the resources and finances of local governments like North Bay Village in ways which never could have been imagined," said North Bay Village Mayor Brent Latham. "This proposed legislation is vital to our community's ability to continue to see out this crisis and provide even basic services to our residents. The people of North Bay Village thank Congresswoman Shalala and the co-sponsors of this important bill."
"I'm very thankful Congresswoman Shalala recognized this," said Pinecrest Mayor Joseph Corradino. "Miami Dade County contains over 30 cities, few of any would meet the threshold for the initial round of funds. Smaller cities, where more than half the population of our county's reside, will definitely need and benefit from this relief."
"I support the Coronavirus Community Relief Act and strongly urge Congress to take swift action to pass this initiative," said Key Biscayne Mayor Michael Davey."The municipalities are on the frontlines of this pandemic, and our public safety resources are being stretched to the limit by the demands being put upon us. Many thanks to Representative Shalala and her colleagues for championing this needed act."
Reach Kevin Derby at kevin.derby@floridadaily.com.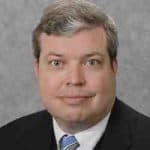 Latest posts by KEVIN DERBY
(see all)