 With a number of high-profile proprietary colleges closing their doors in recent years, a congresswoman from the Sunshine State is offering a proposal to help students impacted by these often sudden shutdowns.
On Thursday, U.S. Rep. Donna Shalala, D-Fla., who led the University of Miami and Hunter College as president and was chancellor of the University of Wisconsin, teamed up with U.S. Rep. Peter King, R-NY, and U.S. Rep. Sean Casten, D-Ill., on the "Stop College Closures Act" which would make higher ed accrediting agencies "do more to prevent and protect students from falling victim to sudden school closures."
The bill would ensure accreditors "respond to complaints, monitor and assess an institution's records of student complaints, and submit such complaints to the Secretary and state agency as appropriate" and makes them "review teach-out plans and agreements when they see signs of a potential school closure." The bill also ensures more monitoring for colleges and universities which stumble out of the gate at the start of the accreditation process.
Shalala offered her reasons for why the bill was needed.
"Pursuing higher education in America requires a significant investment of time and money," said Shalala. "When colleges and universities unexpectedly shutter, students are often cheated out of years of hard work and thousands of dollars with nothing to show for it. It is the accreditors' job to ensure institutions have the proper procedures in place to act in the best interest of our students and maintain the integrity of the accreditation process.  Spotting the warning signs of a potential school closure as early as possible is critical to avoiding the worst possible outcome."
"It is imperative that accreditors have the tools necessary to ensure that an educational institution is sound and whole. Without these tools, the loss is too great and damaging to students," said King.
"It is nothing short of devastating to students when their college closes. After pouring time and money into their education, they're left with a pile of debt and no degree to advance their career and pay their debt back." said Casten. "I'm proud to join Rep. Shalala and Rep. King to introduce the Stop College Closures Act so accreditors can help schools avert closures and protect students when they do occur."
New America threw its support behind the proposal.
"The precipitous collapse of for-profit colleges has proven catastrophic for students and taxpayers. This legislation is a critical first step to ensure students will be protected when their institutions fail, and we appreciate Reps. Shalala, King, and Casten's leadership in acting to prevent and manage further sudden closures," said Amy Laitinen, the director of higher education of New America.
While she hasn't completed her first year in Congress, Shalala has been active on the matter of for-profit colleges and universities. Back in June, she threw her support behind the "Defending All Veterans in Education (DAVIE) Act" which, her office insisted, "closes the GI Bill loophole in federal law that allows for-profit colleges to take advantage of veterans and servicemembers."
Shalala pointed to a host of proprietary schools including ITT Tech, schools run by Career Education Corporation and Education Management Corporation, Argosy University and the Art Institutes which all closed despite receiving more than $2.5 billion in funds from veterans who used their GI benefits–leaving students without degrees, with classes that often did not transfer to other schools and heavy debts.
"For-profit institutions prey on veterans by making false promises about the quality of education they offer. However, even when GI Bill recipients manage to graduate from these schools before they close, they often find that their degrees are not respected and they do not have the skills they need to transition to civilian life," Shalala's office insisted.
Reach Kevin Derby at kevin.derby@floridadaily.com.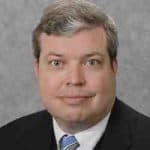 Latest posts by Kevin Derby
(see all)