A proposal from a South Florida congresswoman cutting off arms sales to the Maduro regime cleared a key U.S. Senate committee last week and is now headed for a final vote.
At the end of January, U.S. Rep. Donna Shalala, D-Fla., unveiled the "Venezuela Arms Restriction Act," insisting these "tools are often used by the illegitimate Maduro regime to attack its own people, often with lethal consequences." Shalala's bill, the first proposal she introduced in the House, would codify American policy and add "articles that are used for crime control such as tear gas and riot gear."
At the end of March, Shalala was able to get her bill through the House on a voice vote.
Last week, the U.S. Senate Foreign Relations Committee rolled Shalala's proposal into the  Senate's "Venezuela Emergency Relief, Democracy Assistance, and Development (VERDAD) Act" and then advanced the legislation.
Shalala weighed in on the Senate advancing her proposal last week.
"Ever since the illegitimate Nicolas Maduro usurped power in January, the Venezuelan people and the interim President Juan Guaido have made it clear that Maduro must go," said Shalala. "The world has witnessed the violent actions of Maduro's security forces and its use of weapons to violently disperse crowds during peaceful protests. Now that the bill has passed the Senate committee, it is one step closer to becoming law. I want to thank my Senate colleagues of the Foreign Relations Committee for working with us to help bring freedom and democracy to the people of Venezuela.
"Venezuela continues to face a political, economic, and health crisis of catastrophic proportions. People are poorer, sicker, and hungrier, and the United States and our allies stand together as we continue to apply pressure on the Maduro regime. With bipartisan support in both chambers of Congress, our bill sends a clear message to the Venezuelan people: we are with you," Shalala added.
Kevin Derby can be reached at kevin.derby@floridadaily.com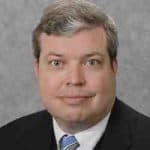 Latest posts by Kevin Derby
(see all)