 Republican hopes of winning back control of the U.S. House in 2020 have been lowered with some GOP incumbents announcing their retirements. Some of these representatives–including U.S. Rep. Sean Duffy, R-Wisc., who surprisingly announced his retirement this week–hold safe Republican seats while others, including members of the Texas delegation who are stepping side, are in increasingly competitive seats.
There could be more retirements to come in the GOP House caucus. Earlier this week, Newsmax reported U.S. Reps. Paul Cook, R-Calif., and Ken Buck, R-Colo., could be headed to the sidelines. For the moment, 12 House Republicans have officially said they won't run again in 2020 while only three House Democrats aren't planning to run for reelection.
Florida has seen quite a few Republican representatives bow out in recent years–Ileana Ros-Lehtinen, Ander Crenshaw, Jeff Miller, Curt Clawson, Rich Nugent, Tom Rooney, Dennis Ross–while others went down to defeat at the polls like Carlos Curbelo, David Jolly and John Mica. The current Republicans in the Florida delegation offer a host of new faces even when compared to only a few years ago.
That being the case, don't expect many Republican retirements in the Florida delegation–but there could be a handful of them.
All eyes should be on U.S. Rep. Ted Yoho, R-Fla., as he ponders whether to run for a fifth term. Back in 2012, when he upset longtime U.S. Rep. Cliff Stearns, R-Fla., in the primary, Yoho promised to only serve eight years in Congress. While Yoho hasn't officially announced that he won't run again, Republicans in his district are taking him on his word and are already in the race or are ready to enter it the moment he bows out. One thing to keep in mind: Yoho is one of President Donald Trump's key allies in the House. If things get worse with China or North Korea, it's easy to imagine the White House asking Yoho, who leads Republicans on the U.S. House Asia and the Pacific Subcommittee, to stay in Congress. Regardless of Yoho's decision, it's next to impossible to see how the GOP loses this secure seat in 2020.
Outside of Yoho, there are no obvious candidates for retirement in the GOP ranks in the Florida delegation. There are always rumors that U.S. Rep. Bill Posey, R-Fla., will retire but he shows no signs of slowing down. Longtime members like U.S. Reps. Vern Buchanan, R-Fla., Gus Bilirakis, R-Fla., and Mario Diaz-Balart, R-Fla., should also continue their efforts. So should U.S. Rep. Dan Webster, R-Fla., despite his rebuffed efforts to become House speaker.
Other Republicans in the Florida delegation–U.S. Reps. Brian Mast, Matt Gaetz, Francis Rooney, Ross Spano, Neal Dunn, Greg Steube, John Rutherford and Michael Waltz–were first elected to Congress in recent years. While a surprise retirement is possible, none of them seem likely to exit Congress on their own terms so quickly. Even in that case, most of those seats are secure for the GOP though Spano and Mast will be targeted by the Democrats next year.
After a health scare when he first took his seat at the start of 2017, Rutherford was the subject of rumors hinting an at early retirement. Now 66, Rutherford has put those worries to rest and shows no sign of stepping aside. He gained a coveted seat on the U.S. House Appropriations Committee last year and kept his spot on it despite the GOP losing control of the chamber in November. All that being the case, look for Rutherford to run for a third term next year in his solidly Republican Northeast Florida district.
Kevin Derby wrote this analysis. He can be reached at kevin.derby@floridadaily.com.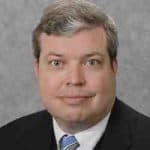 Latest posts by Kevin Derby
(see all)