Miami lawyer Dori Foster-Morales will serve as president of the Florida Bar for 2020-2021.
Foster-Morales, who has served on the Florida Bar's Board of Governors since 2008, will lead the 106,000-member organization starting in June 2020 when she will take over from current incoming Florida Bar President John Stewart.
"I didn't come to the Board of Governors to be president. I evolved," Foster-Morales said when she became the only candidate to qualify for the post last week. "I think I have something to add.
"I feel passionately about the health of our members, mental, physical, and financial," she added. "They're interrelated."
Foster-Morales said she planned to help sole practitioners and small firms. "It's the small and solo firms that need the most support from us," Foster-Morales insisted.
"Foster-Morales received her B.A. in Economics from the University of Florida in 1987, and her law degree from UF Levin College of Law in 1989. She worked as an enforcement attorney for the federal Environmental Protection Agency, first in Washington, D.C., and then in New York City, from 1990 through the middle of 1993, when she joined the 11th Circuit State Attorney's Office. In 1998, she opened Foster-Morales Sockel-Stone LLC, where she is the managing partner of the six-attorney practice," the Florida Bar noted about her background.
"Foster-Morales is a member of the American Bar Association, the Cuban American Bar Association, the Florida Association for Women Lawyers, the Dade County Bar Association, the Broward County Bar Association and the Palm Beach County Bar Association and is a Fellow of The Florida Bar Foundation," the Florida Bar added. "She is Florida Bar certified in marital and family law, a fellow of the American Academy of Matrimonial Lawyers and the International Academy of Family Lawyers and is certified in family law by the National Board of Trial Advocacy. She is AV rated by Martindale-Hubbell and has been designated a top lawyer by numerous organizations and publications."
Foster-Morales is married to Jimmy Morales, the city manager of Miami Beach.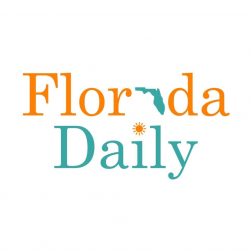 Latest posts by Florida Daily
(see all)