Despite Democrats not winning a Florida gubernatorial race since Lawton Chiles edged Jeb Bush way back in 1994, former Congressman Ron DeSantis has to turn things around with independents if he wants to keep the Governor's Mansion for the GOP.
DeSantis won the Republican nomination by championing President Donald Trump's agenda. But, in the three weeks since then, DeSantis has had a hard time transitioning into the general election despite facing Tallahassee Mayor Andrew Gillum, easily the most liberal Democratic nominee in decades.
Conservatives are starting to sound the warning bell. Over at Townhall.com, conservative columnist Carl Jackson offered his take on the campaign.
"DeSantis has been a great conservative congressman, but outside of garnering Trump's endorsement he hasn't run a very good campaign," Jackson wrote. "Regardless, he has my vote for Florida's next governor because I know what's at stake. However, given the razor thin margins by which Rick Scott races for Florida's top job were decided, DeSantis can't afford to leave any vote on the table. So far, there doesn't seem to be a sense of urgency within his campaign and that needs to change today."
And then some. According to Politico, Trump has grown frustrated with DeSantis for challenging his claim that 3,000 Puerto Ricans were not killed by Hurricane Maria. While Trump heading to Tampa Bay to stump for the Florida Republican helped DeSantis win the GOP primary, so far the president intends to stay out of the Sunshine State for the general election.
Two recent polls spell trouble for DeSantis. An Ipsos, Reuters and the University of Virginia's Center for Politics poll released on Wednesday has Gillum up 50 percent to 44 percent. Gillum does better with Democrats–93 percent–than DeSantis does with Republicans–88 percent. But what should really scare Republicans about the poll is how DeSantis is doing with independents. Gillum is beating DeSantis with independents 61 percent to 21 percent.
Rasmussen Reports, generally considered friendly to the GOP, released a similar poll showing Gillum with 48 percent and DeSantis at 42 percent. Gillum again is ahead with independents, getting 54 percent while DeSantis pulls 29 percent.
This simply isn't a roadmap to victory in Florida. DeSantis has to reach out to these independent voters and try to flip some of them from Gillum. For what it's worth, according to the same polls, Rick Scott is doing better with these voters though Bill Nelson still has the edge with them.
It's tough–especially after relying on national issues in the primary–but DeSantis needs to go to Scott's playbook which helped to narrow wins in 2010 and 2014 and the 1992 Clinton campaign's basic slogan. "It's the economy, stupid!"
Florida is enjoying record tourism, strong job growth and a low unemployment rate thanks in large part to Scott's policies in Tallahassee. DeSantis would do well to focus on economic issues and showing the differences between his plan and Gillum's. That goes beyond generic accusations of socialism.
Voters need to trust DeSantis on the economy and jobs like they did Scott. That could be a challenge. Scott was a prominent businessman before he became governor and he had no problems with his "rags to riches" story straight out of a Horatio Alger story. DeSantis simply doesn't have Scott's business credentials which makes this a challenge.
Three weeks after the primary, as Jackson noted, DeSantis has a challenge on his hands. Relying on Trump and Fox News appearances may have worked for the primary but it's already clear that the general election is a different beast altogether. To be sure, DeSantis has to attack Gillum and there is plenty of ammo there. More importantly, DeSantis has to spell out the policy differences between himself and Gillum.
Spelling out how Gillum's tax policies will impact businesses in Florida and how many jobs they will kill would be far more effective than continuing to flounder with baseless comments about child molesters or arguments over who is more supportive of Israel. At times, with DeSantis showcasing his leading role in moving the U.S. embassy to Jerusalem and his comments about terrorism, it looks like his 2016 bid for the U.S. Senate never quite ended.
DeSantis needs to get in gear and win back some of those independents from Gillum and the economy remains his best card to play. He's going to have to step up his efforts if he wants to keep the governorship of the largest swing state in the nation in the GOP's hands.
Kevin Derby can be reached at Kevin.Derby@floridadaily.com.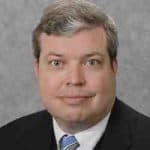 Latest posts by Kevin Derby
(see all)