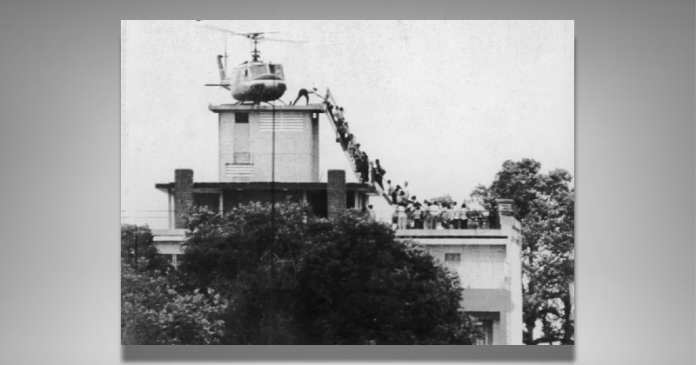 There are not many things that occupy your mind and drive your decisions when you are a teenager. Our fathers and grandfathers faced two World Wars with resolve and a willingness to give up their daily lives, wherever they were, to volunteer and battle the Central Powers and the evil Axis Powers. It's likely if you are male and in your 70s that you faced a national draft, not with patriotic zest, but with questions, concerns, and frankly, a baffling absence of discernment as to why we were in Vietnam and why young men should go there. The contrast between December 1941 and any month from 1967 to 1973 could not be more disparate.
Those of us who came of age watching the growth in 'Nam numbers held tight to student deferments, joined the National Guard, got married and quickly entered fatherhood, enlisted in a preferred branch of service or allowed ourselves to be drafted. The latter was not a favored choice. Some of us won the lottery when the government adopted a ridiculous system based on the day of our birth to determine our future. Many friends ended up in Vietnam, with some having their names engraved on the Wall in DC.
Slowly, the number of American troops in Vietnam grew.
"In May 1961, JFK authorized sending an additional 500 Special Forces troops and military advisors to assist the pro-Western government of South Vietnam. By the end of 1962, there were approximately 11,000 military advisors in South Vietnam; that year, 53 military personnel had been killed. The president would soon send additional military advisors to support the South Vietnamese Army. By the end of 1963, the numbers had risen to 16,000," the online JFK Library resources note.
The highest monthly total of American troops in 'Nam was 543,482 and that was at the end of April 1969. A total of 2,594,000 servicemen served in Vietnam during the war. By the end of 1962, 11,000 advisors were in the country and 53 advisors had been killed. By the time the U.S. finally withdrew, 58,220 of our brothers and sisters had been killed in a lost cause.
The Biden administration has announced the placement of Patriot Missile batteries in Ukraine. These batteries are not mobile. They are instead fixed batteries costing millions, with just one round clocking in $4 million. A single battery is staffed by around 90 soldiers, and up to eight launchers. Each battery becomes a prime target for Russian missiles.
How soon until we begin to hear of the American deaths of those we send as "advisors" and trainers for these highly complex systems?
Those of us who came of age watching the growth in the numbers of American military personnel in Vietnam will feel the same concerns that I do today. First, a few advisors die. Then more American casualties occur and slowly grow in number, with the response being a slow and steady entanglement. Will we end up before the end of the decade wondering why we are there?Will a generation of our youth believe what Michael Herr, a war correspondent, wrote in 1977? "Vietnam was what we had instead of happy childhoods," Herr wrote.
Another quote also comes to mind, the haunted words of George Santayana. "Those who cannot remember the past are condemned to repeat it," Santayana wrote. Whatever the merits and successes we saw in the War on Terror, events in Iraq and, especially, Afghanistan showed we did not fully remember the lessons of Vietnam. Will we make the same mistake again?
Latest posts by Dr. Ed Moore
(see all)