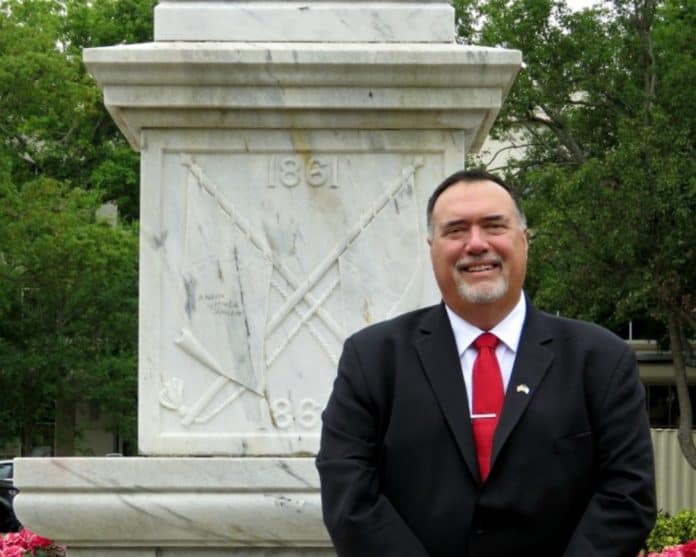 Part 2 in a series.
Once U.S. Rep. Dennis Ross, Fla., opted not to run for reelection, his decision set off a wave of challengers to claim Congressional District 15 which encompasses most of Polk County, plus portions of Lake County and a large chunk of suburban Hillsborough County. Florida Daily will look at each of the Republican candidates trying to replace him.
Dr. Ed Shoemaker is trying to win the Republican nomination in Congressional District 15, encompassing most of Polk, some of Lake, and the western part of Hillsborough County. Earlier this year, U.S. Rep. Dennis Ross, R-Fla., stepped aside after representing the area since the 2010 election, but Shoemaker was ready to run before Ross announced he was retiring.
Shoemaker told Florida Daily why he was running for Congress even before Ross bowed out.
"I was asked to get into the race by my grass oots supporters back in April after the omnibus bill vote was taken to actually challenge Dennis Ross…before Dennis actually even announced that he was not going to seek reelection," Shoemaker said. "My supporters were concerned about the $500 million Planned Parenthood funding and the lack of funding for border security."
Shoemaker described himself as a mental health practitioner who created abstinence programs for Collier County schools. Asked if he would stand with President Donald Trump, Shoemaker said he would.
"I support our president 100 percent," Shoemaker said. "He is one of the best negotiators I've seen in my lifetime and I have full confidence that he knew what he was doing and down the road that is going to come out."
It's that support that Shoemaker believes is most needed in Washington DC right now, citing previous votes by what he believed was supposed to be a conservative Republican Congress
"We need conservative Republicans in office in Washington that will not straddle the fence, that will support our president to complete unfinished business," Shoemaker insisted.
Shoemaker says border security is of particular importance to his grassroots activists, saying it should have already been done and must be implemented right away.
"It would be like allowing a stranger to come into our own houses where we have our children that we'd have no idea what their background is," Shoemaker said.
Shoemaker says his main focus if elected will be basing his votes on the Constitution, protecting that document. He singled out the Second Amendment as being under siege by Congress and promised to vote to protect it at all times.
"As a mental health practitioner, it is not the guns that are causing the problem," he said. "We have an epidemic in our nation when it comes to mental health issues and education. That should be where the focus is at."
Shoemaker believes he has an advantage in Polk County where he is already the elected state committeeman for Republicans. He's also picked up endorsements from Americans for Legal Immigration and the Personhood Fl PAC and has an A rating from the NRA.
"I'm not a career politician," he said. "I think we are at a day and time where people want people who are grassroots. They are familiar with other issues. They are not a career politician. I'm not a job hopper…. Even though I am not a career politician, I have been fighting for conservative values all my life."
To advance to the November general election, Shoemaker will have to defeat developer Sean Harper, small businessman Danny Kushmer, and former State Reps Ross Spano and Neil Combee. The primary will be held at the end of next month.
Reach Mike Synan at Mike.Synan@floridadaily.com.
Check back with Florida Daily over the next few days when Mike Synan dives deeper into the other GOP challengers looking to claim Congressional District 15. Read previous articles in this series by clicking here.
Latest posts by MIKE SYNAN
(see all)