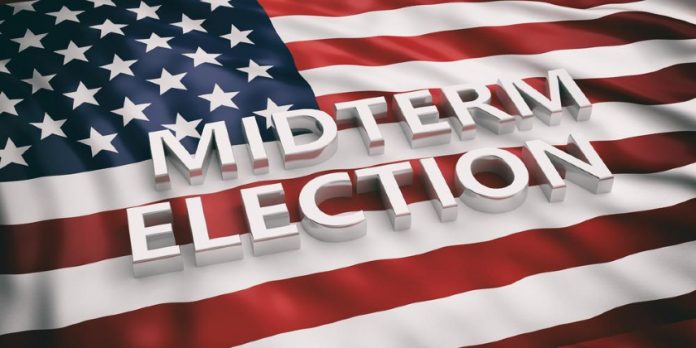 A candidate for the Volusia County School Board could potentially face dozens of campaign violations.
Kim Short, a candidate for the school board, has made missteps in her local race.
Short's opponents claim her campaign is not following election laws. Her campaign signs have not included the word "for" which is required on her campaign signs.
Some local members of the Volusia Republican Executive Committee (VREC) told Florida Daily that Short was told that her campaign signs were not in compliance with local election laws.
Short blamed the Volusia County Supervisor of Elections office for being out of compliance.
"It wasn't like we were out to get her," a VREC member told Florida Daily. "We were just noticing small things that candidates make from time to time on the campaign and we politely pointed it out to her…and it was like she hit a fuse"
In the meantime, Gov. Ron DeSantis is getting involved in school board contests across the state and one of the first ten candidates he backed is Pastor Fred Lowry. Lowry, who currently sits on the Volusia County Council, is running in a school district different than Shorts.
One potential reason that DeSantis may have not backed Short was her support for the League of Women Voters' lawsuit opposing the governor's plan for congressional redistricting.
Short's opposition to school choice has also raised eyebrows among local GOP activists.
In February 2021, Short wrote an op-ed opposing the expansion of a local charter school, drawing the opposition of local Republicans.
"Short wants the support of the local GOP yet she opposes the governor's education agenda and his consistent support for educational freedom," a local GOP leader told Florida Daily.
Wendy Weisheimer, who had been running, withdrew from the campaign after accusations that Short harassed her.
One of Weisheimer's supporters told Florida Daily that Short called Weisheimer to point out her vulnerabilities, implying that her job in health care was in jeopardy and saying if she stayed in the race that her husband's job would also be in jeopardy.
The campaign worker said after that phone call with Short, Weisheimer withdrew from the race.
Jessie Thompson has several key endorsements, including from U.S. Rep. Byron Donalds, R-Fla., incoming Florida House Speaker Paul Renner, R-Palm Coast, and Volusia County Sheriff Mike Chitwood, is also running.