Despite engaging in a heated war of words with President Donald Trump in recent days, U.S. Rep. Elijah Cummings, D-Mary., is also working with a Republican congressman from Florida in offering a bill to help veterans attending colleges and universities.
Cummings paired up with U.S. Rep. Ted Yoho, R-Fla., to unveil the "Safeguarding Student Veterans Act" last week. The bill held  student veterans using the Post 9/11 GI Bill "by increasing coordination between the Department of Veterans Affairs and the Department of Education" through pushing the U.S. Department of Veterans Affairs "to better understand and track the risks that certain schools pose to empower veterans when deciding on which schools to attend."
Yoho's office offered some insight on why the North Florida Republican was backing the legislation.
"Currently, schools facing serious financial or compliance problems are only required to share information with the Department of Education, not the Department of Veterans Affairs," Yoho's office noted. "The Department of Veterans Affairs must be in a better position to protect student veterans using the Post 9/11 GI Bill.  For example, when ITT Technical Institute closed its doors, about 7,000 of its 40,000 students were on the GI Bill and when Education Corporation of America suddenly closed, nearly 4,000 student veterans using the GI Bill were impacted."
"I'm honored to work alongside Congressman Cummings in introducing the Safeguarding Student Veterans Act," Yoho said towards the end of last week. "This commonsense bill ensures that the VA receives the same information the Department of Education does when a school is facing severe compliance or financial issues- allowing them to protect student veterans utilizing the Post 9/11 GI Bill and update them about these issues.  This bill will ensure that none of our student veterans are blindsided by a school closure and that they can take appropriate steps if their school is facing issues."
"In recent years, we have seen a wave of abrupt closures of colleges in Maryland and around the country, particularly those operating for-profit.  These sudden closings have disproportionately impacted student veterans, leaving these student veterans bearing a major burden and asking, 'what's next?'  The Safeguarding Student Veterans Act increases coordination between the Department of Education and the Department of Veterans Affairs in order to empower veterans to make the best decision when choosing their school.  Our veterans have served our country, and we must honor the sacrifices they made as they transition back into civilian life and seek to better themselves through education," said Cummings.
The bill would ensure better communications between the VA and the Education Department. It would also make the VA offer a risk analysis for underperfoming schools, looking at student complaints,student loan defaults by veterans and veteran completion rates and share those findings with student veterans.
Student Veterans of America, the American Legion, Veterans Education Success, the Vietnam Veterans of America, Higher Learning Advocates and High Ground Veterans Advocacy threw their support behind the proposal.
"The Safeguarding Student Veterans Act is a commonsense approach to help government agencies communicate more efficiently when a school is in financial trouble. Currently, the Department of Education has the ability to monitor and stop taxpayer funds from flowing to financially irresponsible schools.  That same information is not automatically shared with the VA. This puts student veterans at risk for greater fraud, waste, and abuse.  This bill corrects a communication gap and will help the VA be more informed in order to more effectively protect veterans' earned education benefits," said Lauren Augustine, the vice president of government affairs for Student Veterans of America.
The bill was sent to the U.S. House Education and Labor and the Veterans Affairs Committees last week. So far, there is no counterpart over in the U.S. Senate.
Yoho is not the only member of the Florida delegation looking to protect student veterans. Last month, freshman U.S. Rep. Donna Shalala, D-Fla., who was president of Hunter College and the University of Miami and the chancellor of the University of Wisconsin, brought out the "Defending All Veterans in Education (DAVIE) Act" which, her office insisted, "closes the GI Bill loophole in federal law that allows for-profit colleges to take advantage of veterans and servicemembers."
Reach Kevin Derby at kevin.derby@floridadaily.com.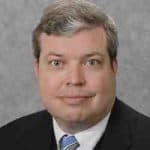 Latest posts by Kevin Derby
(see all)