U.S. Sen. Elizabeth Warren, D-Mass., a potential presidential candidate in 2020, is getting busy in the Sunshine State.
Towards the end of last week, Warren tried to rally fellow liberals behind former Judge Mary Barzee Flores who is taking on U.S. Rep. Mario Diaz-Balart, R-Fla., who has been in Congress since 2002 and currently leads the U.S. House Transportation, Housing and Urban Development (THUD) Appropriations Subcommittee.
"Think about what you want in a member of Congress. You want someone who stands up for the people, not the powerful. You want someone who shows up for the fight. You want someone you can count on to be on your side," Warren emailed supporters last week before ripping into Diaz-Balart. "But, instead, the people of South Florida are represented by someone who spends his time rubbing shoulders with wealthy donors and special interests. After the tragic massacre in Parkland, this guy was the very first member of the Florida delegation to accept money from the NRA. The people of South Florida deserve way better. They deserve Mary Barzee Flores."
Warren praised Flores' credentials, insisting she had a "tireless commitment to equal justice for all" which "earned her a reputation for fairness and unimpeachable integrity."
"Mary's persistence in always fighting for what's right is exactly what we need a lot more of in Washington." Warren claimed. "If we're going to get our country back on the right track, we need to elect more people like Mary."
Then Warren went back on the attack, insisting "special interests are used to having Mary's Republican opponent wrapped around their finger, and they certainly don't want Mary to take over his seat."
Some groups in South Florida–which might be expected to back Flores–didn't get the message. Last week, Diaz-Balart reeled in the support of the United Teachers of Dade (UTD), the National Education Association (NEA) Fund for Children and Public Education, and the United Faculty of Miami Dade College.
Karla Hernandez-Mats, the president of UTD, praised Diaz-Balart.
"We believe that you will make a difference in Congress by voting pro-public schools, working towards sound educational policies, and looking to improve the lives of working people.  We know that by doing so, you will help us positively impact the 350,000+ children that we educate each day," she said.
"The Florida Education Association – which recommended your candidacy – and The NEA Fund applaud your commitment to public education and children," Lily Eskelsen Garcia, the chairwoman of the NEA Fund wrote in her endorsement letter.
"Educators play a significant role in our children's lives, shaping them into motivated future leaders with bright paths ahead of them," Diaz-Balart said. "As a member of Congress, I have worked diligently to improve education, expand access to Pell grants, and make our classrooms safer.  I am humbled to receive the support of these dedicated professionals, and am committed to continue advocating on their behalf in Congress."
Kevin Derby can be reached at Kevin.Derby@floridadaily.com.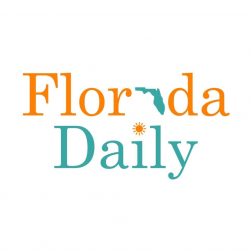 Latest posts by Florida Daily
(see all)