 On Monday, the Enterprise Florida, Inc. (EFI) Board of Directors backed incoming Gov. Ron DeSantis' nomination of Jamal Sowell to be the new president and CEO of Enterprise Florida. DeSantis also selected Sowell to be Florida's Secretary of Commerce.
DeSantis weighed in after the EFI board backed Sowell without opposition on Monday.
"I am proud that Jamal Sowell has been confirmed by the Board of Directors to serve as EFI's new president and CEO," DeSantis said. "Jamal has the economic development experience to help grow Florida's economy and bring more jobs to our state. As a veteran, he also understands the importance of protecting our military bases and missions to maintain our reputation as the most military-friendly state in the nation. I know Jamal will continue to use our state's economic development tools to make Florida the leader in business location, relocation and expansion."
"Thank you to Governor-Elect DeSantis and the EFI Board of Directors for your confidence and giving me the opportunity to serve the state of Florida," said Sowell. "I am excited to work with the EFI Board, team and partners across the state to continue to create jobs and opportunities for Florida families."
Joe York, the vice chairman of the Enterprise Florida Board of Directors, praised Sowell.
"I am confident that Jamal will be a great leader at EFI and I look forward to working with him as we continue to promote Florida as the number one destination for business," York said.
DeSantis picked Sowell to lead Enterprise Florida in the middle of December.  Sowell is a Marines veteran who served as chief of staff for the Port of Tampa Bay and as an assistant to the president of the University of Florida.
Kevin Derby can be reached at Kevin.Derby@floridadaily.com.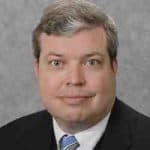 Latest posts by Kevin Derby
(see all)