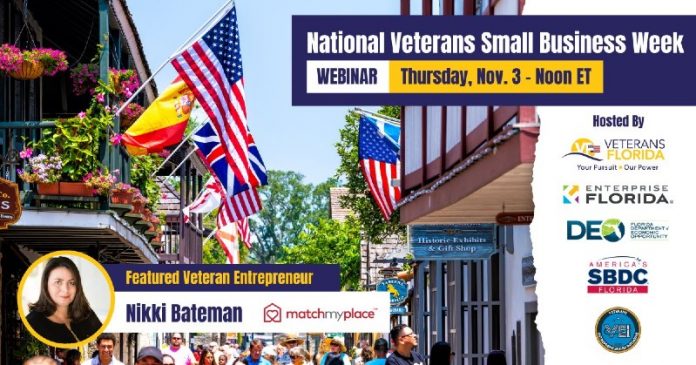 As part of National Veterans Small Business Veterans Week, Enterprise Florida (EFI) and Veterans Florida are partnering to host a webinar on Thursday at 12 p.m. EST to promote the resources and opportunities that make Florida the top state for veteran entrepreneurs.
"The Veterans Florida Entrepreneurship Program is the state's largest creator of veteran-owned businesses, and its success proves what veterans can accomplish when we equip them with the tools to launch and grow their businesses," said Joe Marino, the executive director of Veterans Florida. "Showcasing those resources and spotlighting participants' success encourages current and future entrepreneurs to take the next step in their journey."
Veterans Florida hosts several targeted webinars per year, which serve as an extension of the annual Veterans Florida Expo – the state's primary economic development event for the military community. The Expo is headlined by the Battle of the Pitches, a statewide pitch competition featuring top veteran entrepreneurs competing for funding each year.
"Veterans are a vast and important part of Florida's workforce," said Terry McCaffrey, the vice president of military and defense programs at Enterprise Florida. "There is a reason so many choose to come to or never leave the state when they decide to finish their military service. Besides no income tax and great quality of life, Florida is the most military-friendly state in the nation and will always welcome veterans and their families with open arms."
Webinar panelists:
Joe Marino, Executive Director, Veterans Florida, U.S. Army Veteran
Terry McCaffrey, Vice President, Military and Defense Programs, Enterprise Florida, U.S. Air Force Veteran
Michael DiNapoli, Director, Office of Small and Minority Business Capital, Florida Department of Economic Opportunity
Nikki Bateman, Chief Executive Officer, MatchMyPlace, U.S. Army Veteran
Greg Britton, Chief Executive Officer, Florida Small Business Development Centers Network
Rafael Caamano, Co-founder, Veterans Entrepreneurship Initiative, U.S. Army Veteran
To register, click here.
Enterprise Florida, Inc. is a partnership between Florida's businesses and government leaders and is the principal economic development organization for the state. EFI facilitates job growth through recruitment and retention; small business growth through international trade and exporting programs; promotion of sporting events; promotion and protection of Florida's military bases; and capital funding programs to assist small and minority businesses.
Veterans Florida is a non-profit created by the State of Florida to help military veterans transition to civilian life and to promote Florida's status as the nation's most veteran-friendly state. Veterans Florida provides powerful tools for veterans to take advantage of the benefits of living and working in the Sunshine State.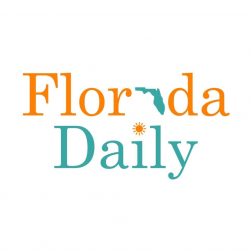 Latest posts by Florida Daily
(see all)