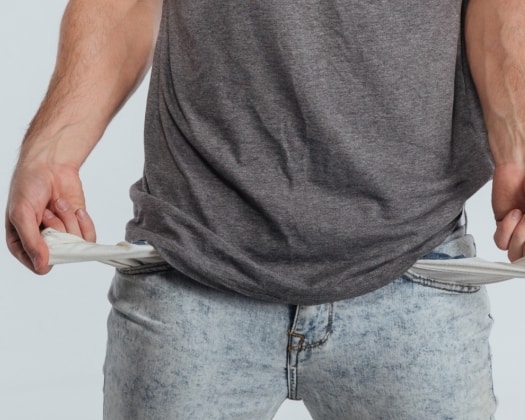 Floridians love the outdoors – hunting, fishing, scuba diving or just sitting on the beach with a cold beer. These are not partisan activities.  Nearly everybody–young or old, Republican or Democrat–loves a day at the beach.  Because we tend toward this behavior, environmental issues often cut across party lines.
Perhaps that's why President Donald Trump extended and expanded a moratorium on drilling off Florida's coast in September. Other environmental issues, such as climate change and sea-level rise, are gaining currency among Floridians as the costs of doing nothing begin to manifest themselves.
This week, the Environmental Defense Fund released "Cost of Inaction" reports on several states, including Florida, detailing just how expensive these problems could become.
The report notes that within the next 30 years, around 64,000 homes in Florida will be at risk of chronic flooding—a fact that will have devastating consequences for homeowners and significantly reduce property tax collections in at-risk counties.
By 2030, coastal counties could lose more than $101 million in property taxes from flooding linked to sea-level rise and increasingly heavy rains. By 2045, that number is expected to jump to $347 million.
Analysts point out that because Florida doesn't have a state income tax, it is more difficult to offset lost revenue. Lower tax revenue will result in less funding for public schools, safety and infrastructure.
Could this scenario really become Florida's reality? Yes—and sooner than we think. Some points along Florida's coastline could experience a foot of sea-level rise in the next twenty years.
In other areas, floods that occurred once a century could happen every few years.  In addition, saltwater intrusion is likely to degrade water quality and agriculture will be negatively impacted by rising temperatures.
Just like with education, criminal justice reform and other important issues of our day, conservatives in Florida should not punt on these issues.  We should develop pragmatic, cost-effective policy solutions and lead the way in preparing our state for the future.
For all of these reasons, Republicans are making moves on the environment. In addition to Trump's extension and expansion of the offshore drilling ban, Florida's elected officials have begun to take action as well.
Gov. Ron DeSantis created the Office of Resilience while incoming state Senate President Wilton Simpson, R-Spring Hill, and incoming state House Speaker Chris Sprowls, R-Palm Harbor, recently penned a joint op-ed at the Tampa Bay Times on the importance of preparing Floridians for future environmental challenges.
"Florida remains particularly vulnerable to the risk of flooding caused by sea-level rise. Over the last several years, we have seen that risk grow exponentially," Simpson and Sprowls wrote.  "Over 20 percent of homes, the largest single investment for most families, have a greater than one-in-four chance of flooding over a 30-year mortgage. Unless we take steps to curb this risk, those numbers will likely grow."
Indeed, Floridians would be wise to begin planning for sea-level rise and other impacts of climate change.  If not for our love of the outdoors, then for our wallets. Because believe me, if there is anything I know after thirty years in politics, the government is going to get its money somewhere. If revenue from property taxes, tourism, and hospitality dries up, there is no doubt in my mind that we'll see existing taxes rise and altogether new taxes invented.
Ed Dean wrote this column. He can be reached at ed.dean@floridadaily.com.