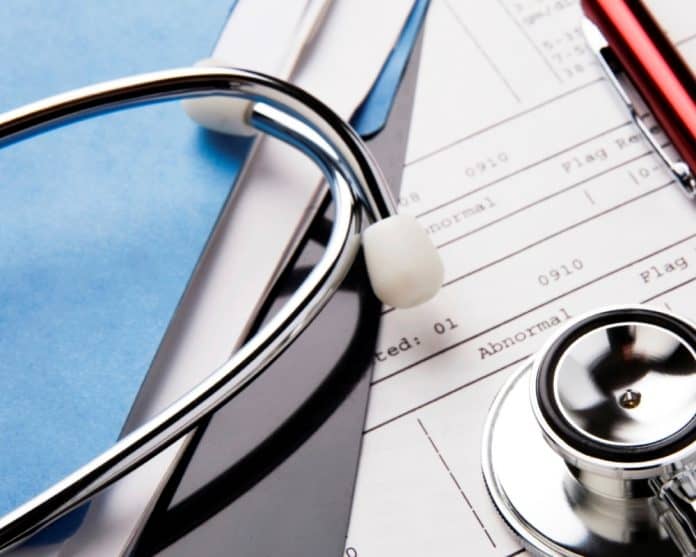 Regardless of party, we should all be suspicious of any unwarranted extensions of power by government authorities. This is particularly true when such an extension involves increased discretion by the agency. The Medicaid Fiscal Accountability Rule (MFAR), issued by the Centers for Medicare & Medicaid Services (CMS) as a proposed rule in 2019, was an example of a proposal that would greatly increase agency discretion. Even though the proposed rule was withdrawn, CMS seems to be taking MFAR-like positions, even after two successive administrations rejected the idea. The MFAR story remains a cautionary tale.
The promulgation of MFAR was a point of persistent controversy and internal debate in the Trump administration. While some attempted to characterize the 2019 proposed rule as reforming Medicaid, MFAR turned out to be more about removing control from state Medicaid programs and transferring it to the federal government. Affected states and entities spotlighted problems with MFAR and protested the rule before and after its promulgation. Recognizing this unhappiness with the proposed rule, then-candidate for President, Joe Biden, opposed MFAR in his campaign platform. Further, a bipartisan group in Congress proposed legislation postponing MFAR implementation. Ultimately, the Trump administration recognized issues with MFAR and its expansion of administrative authority and potential denial of access to care in rural and both large and small urban communities. As a result, the Trump administration withdrew the rule.
Although the Trump administration withdrew MFAR, CMS continues to pursue policies that have a very strong family resemblance to MFAR. For example, CMS is telling South Carolina that the state can no longer use public funds other than those from taxes or state appropriations to access the federal match for a Medicaid payment program. In Missouri, CMS has newly raised concerns regarding a long-standing Missouri Medicaid supplemental payment program because of a private agreement amongst non-governmental hospitals to address local healthcare needs. In Florida, approval for their state program has been extremely delayed, with little guidance from the agency on how to move forward with, again, a very similar program and issue. In Texas, United States District Court Judge Campbell Barker described CMS's recent efforts to implement MFAR-like policies in Texas as "better explained as pretext than principled." In each case, CMS seems to be relying on the principles set forth in the withdrawn MFAR.
Medicaid does deserve attention and reform. After all, Medicaid is set to become the largest program in the Federal government, as it is already in every state, outpacing state spending on education, public safety, and transportation. Like most, if not all insurance and payment programs, Medicaid is a method of reimbursing providers. It is finance, not medicine. In the funhouse mirror of the healthcare debates since 2010, we are expected to debate healthcare finance as if it is tantamount to the actual provision of healthcare or even public health. It is like a group deciding whether or not a dinner is delicious, depending on whose credit card picks up the meal.
Although MFAR was a grab bag of lots of different ideas for reforming Medicaid, some better and some worse, one central problem stood out: permission for the agency to decide whether something violated the rule based on the "totality of the circumstances."
Federal agencies should set clear, forward-looking rules that can be interpreted by all parties and should not arrogate to themselves a vague and shifting judicial-style standard of review. MFAR's "totality of the circumstances" standard would have allowed the agency to decide issues based on a vague and subjective standard of reasonability. Use of this standard could have turned into a usurpation of the fact-finding and judicial function that should normally fall to prosecutors and judges. We want our judges to be wise and reasonable interpreters of facts and law. We want our agency officials to set clear standards. This was the fatal flaw of MFAR: trying to substitute murky and subjective agency judgment for clear agency guidance.
Congress could have granted this discretion to CMS and empowered CMS to implement MFAR. After all, Congress recently added 87,000 new IRS agents to empower another federal agency. But Congress has not empowered CMS with respect to Medicaid in this way. Since MFAR was withdrawn, CMS has not even empowered itself to take these actions through regulations.
MFAR's aspiration to ensure that Medicaid funds are spent on patients is laudable – and necessary. However, MFAR's vague standards and resultant discretion were the wrong approach and were properly shelved. Without proper authority, this regulation should not be revived.
Eric Hargan is the founder and CEO of The Hargan Group, a healthcare consulting firm. He previously served as Deputy Secretary of the US Department of Health and Human Services (2017-21) and Acting Secretary (2017-18). He is on the boards of University Hospitals in Cleveland, Alio Medical, Tomorrow Health, HealthTrackRx and SIU Medicine Department of Population Science & Policy. This article was originally published by RealClearHealth and made available via RealClearWire.
Latest posts by Guest Columnist
(see all)