State House Minority Leader Evan Jenne, D-Dania Beach, responded on Tuesday after Gov. Ron DeSantis offered the State of the State address.
Jenne said the following:
Hello, I'm Representative Evan Jenne, the Democratic Leader in the Florida House of Representatives and it is my honor to present our response to Governor Ron DeSantis' State of the State address.
The guiding principle of the House Democratic Caucus is to protect Floridians' freedom to be healthy, prosperous, and safe.
When I say "the freedom to be healthy," I mean…
Expanding Medicaid: Florida is one of the last 12 states still not accepting these Federal dollars.
We could save the state billions over the long term, and provide health care for those in need. It would back money you paid to Washington, lower state costs, and help families: the rare Win/Win/Win.
We want to reduce health care costs by making investments in preventative care, mental health, and substance abuse programs.
We stand up to big insurance companies to fight for Florida patients.
And we must rebuild our public health system, which has been left gutted after years of cuts.
When I say "the freedom to be prosperous," I mean…
That we must address the skyrocketing cost of rent and homeowner's insurance in Florida. It's getting to the point where people can no longer afford to live in this state, and the dream of homeownership is becoming unattainable.
Florida's unemployment system is a mess and an embarrassment to our state. It failed at a time when hundreds of thousands of Floridians needed help.
We need to stop giving away Florida's tax dollars to rich corporations. These dollars came from you, hardworking Floridians, and they should be used to rebuild infrastructure and grow the state, not pad the wallets of billionaires.
A good education gives the best chance for prosperity. We must fully fund our public schools, and support early learning education, as well as technical and trade schools. Florida teachers crowdsourcing funds to give their classrooms the bare minimum isn't acceptable.
And when I say "the freedom to be safe," I mean…
We need to make changes to our criminal justice system here in the state of Florida.
It's time to stop arresting adults for simple cannabis use. Our jails and prisons are filled with people guilty of what is legal in a growing number of other states. We need to change that.
We are lucky to have this amazing natural environment here in Florida, but we must do everything we can to protect it. Our water is our life, and we must keep it clean. And we need to do our part against climate change and rising sea levels.
These are only some of the issues facing Floridians that need our attention.
What we don't need is to create more fake boogeymen…
There's already enough fear and anger in our society, we don't need our elected leaders making it worse.
We don't need to vilify hardworking teachers or our underfunded schools.
We don't need to attack Floridians' access to reproductive health care.
We don't need to continue taking more and more control away from our local elected officials. You don't need Tallahassee telling you what to do, and neither do they.
We don't need to put up more barriers to Floridians casting a safe and secure ballot in a fair election.
And we don't need the 3rd largest state in America to devote its entire legislative session to making sacrifices at the altar of political ambition for any one individual.
What we do here is too important.
Along with the rest of Florida, we mourn the loss of 60,000 Floridians to the COVID19 pandemic.
That somber fact should guide our focus here in Tallahassee.
There are lives impacted by what we do here, and we should take this responsibility seriously.
Floridians deserve nothing less. Thank you.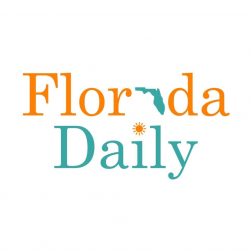 Latest posts by Florida Daily
(see all)