U.S. Rep. Darren Soto, D-Fla., applauded Facebook as it begins its new "Libra" cryptocurrency which will use Blockchain technology.
Soto is one of the co-chairmen of the Congressional Blockchain Caucus which defines itself as a "bipartisan group that promotes the future of Blockchain technology and shapes the role Congress plays in its development." Now in his second term on Capitol Hill, Soto cheered the news on Tuesday.
"Facebook's new Libra Blockchain project has the potential to be a big step forward towards a more global and inclusive financial infrastructure," Soto said. "We are encouraged by the possibility of increasing access to mobile and digital payments, which will ultimately benefit our society and become a driver of economic growth. While it is yet unclear how this new technology will be regulated, it is crucial Congress continues to protect consumers and the financial well-being of investors, while simultaneously promoting innovation for these virtual currencies.
"In the Congressional Blockchain Caucus we are working in a bipartisan manner to educate and maximize Blockchain technologies' potential for the U.S. economy. We applaud the thoughtfulness behind the Libra Association. If efforts to achieve this multi-level cryptocurrency coordination is successful – one that protects consumers and prioritizes user privacy – this could be a significant advancement for the 21st Century economy," Soto added.
Earlier this month, Soto called on the Trump administration to include blockchain technology as it looks to future technologies. Soto paired up with U.S. Rep. Trey Hollingsworth, R-Ind., to send a letter to Larry Kudlow, the director of the National Economic Council and a key economic advisor to President Donald Trump, to send a letter on blockchain technology.
"Blockchain has the profound potential to benefit society and be a driver of economic growth," said Soto, who sits on the U.S. House Energy and Commerce Committee's Subcommittee on Communications and Technology. "It is crucial we continue to be informed on new initiatives and educate Congress and other government agencies on the impact of these emerging technologies. I'm proud to take bipartisan action in promoting blockchain."
"Innovation is part of this country's DNA and our efforts to further develop blockchain technology can help our country remain a leader in invention and modernization," said Hollingsworth. "I am encouraged by the Administration's efforts to explore financial technology and artificial intelligence and I look forward to working together as the technology evolves."
"We write to request the administration, through the National Economic Council, hold a forum on blockchain technology and include blockchain technology in the initiatives the administration intends to promote on emerging technologies," the congressmen wrote Kudlow. "Blockchain technology is an example of digital innovation that has the potential to transform a myriad of industries through its ability to improve the transparency, efficiency, and security of transactions and information in the financial services, health care, insurance, trade finance, and supply chain management sectors, among many others.
"Government agencies within the United States are exploring blockchain technology in multiple ways," the congressmen added. "More can be done, however, to coordinate support for this technology in the United States. Laws dating back decades are proving difficult to apply to emerging technologies, and a lack of regulatory clarity may be dampening investment. To continue its standing as a world leader in technological innovation, the United States should engage with policymakers, the private sector, and academia to promote the research and development of blockchain technology; explore its benefits for private and public use; collaborate on cross-sectoral policy, standard-setting, scalability, and implementation issues; and discuss potential regulatory approaches.
"Since blockchain technologies are still emerging, it is critical that we support these advancements by connecting all the relevant stakeholders to examine the policy issues facing the industry and building support for a shared vision that can boost innovation and ensure that we reap the full benefits of its development. As such, we strongly urge the administration and the National Economic Council to convene a forum for stakeholder input and support this emerging technology through its inclusion in its efforts to promote "investments in the cutting-edge industries of the future," they wrote in conclusion.
Soto has increasingly focused on new technology, including from his perch as one of the co-chairs of the New Democrat Coalition Technology Task Force.
Two weeks ago, Soto unveiled the task force's mission statement for the current Congress.
"The New Democrat Coalition Technology Task Force will work to ensure that America leads the way in the 21st century economy," the statement reads. "We will work to foster innovation and invest in groundbreaking emerging technologies; improve technological infrastructure and bridge the digital divide; and update out-of-date laws that fail to protect Americans' privacy. Through our technology task force, we will fight to ensure that every American has the opportunity to benefit from the economic opportunities and advancement of our technology without sacrificing basic consumer protections and privacy.
"Technology is changing the world and enhancing our lives every day. Congress must ensure our laws and values keep up with this ever-evolving policy area, always with the best interests for our constituents in mind. From internet privacy and net neutrality to cryptocurrency and artificial intelligence, our New Democrat Technology Taskforce will help lead the charge to foster innovation and protect consumers," said Soto when the mission statement was released.
At the start of the year, Soto brought out the "AI Jobs Act" which "will authorize the Department of Labor to work with businesses and educational institutions to create a report analyzing the future growth of artificial intelligence and its impact on the American workforce."
Also earlier this year, Soto introduced the "Virtual Currency Consumer Protection Act" and the "U.S. Virtual Currency Market and Regulatory Competitiveness Act" which, he said, "will analyze what can be done to protect consumers from price manipulation and ensure America remains a global leader in fostering innovation in this evolving global marketplace."
Reach Kevin Derby at kevin.derby@floridadaily.com.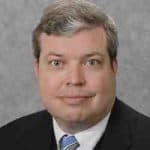 Latest posts by Kevin Derby
(see all)