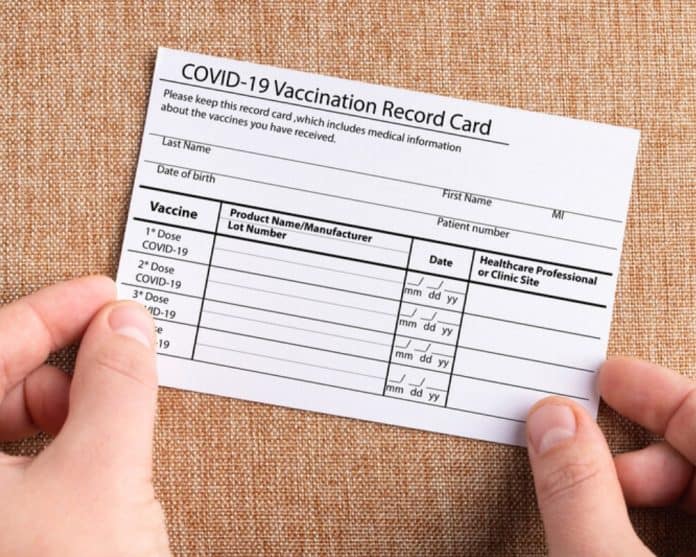 Last month, the FBI warned that fake COVID-19 vaccination cards were on the rise, with most of them being sold online–and they could be coming to the Sunshine State.
The main reason for this surge in fake vaccine cards has been the economy reopening, including tourist destinations across Florida.
Florida saw a huge increase in tourism over the Memorial Day weekend when compared to last year. Leaders across the tourism community note that Walt Disney World remains one of the top destinations in the country for tourists.
In the meantime, several cruise lines announced they will be deporting from Florida ports this summer. Some cruise lines plan to require passengers to show proof of their vaccinations to travel. Several airlines are considering vaccine verifications for travel.
Other industries and sectors are also weighing what to do with vaccines. Some colleges are requiring students, staff and faculty be vaccinated before returning to campus. The federal Equal Employment Opportunity Commission (EEOC) ruled that companies can insist their employees get vaccinated.
With all this being the case, law enforcement officials predict a rise in counterfeit vaccine cards this summer. According to Florida Attorney General Ashley Moody, scammers looking to sell or obtain these cards online.
Moody has asked online companies to help prevent scammers from selling fraudulent vaccination cards on their sites.
"As the availability of COVID-19 vaccines increases, so do the number of scammers trying to exploit this health crisis for personal gain. I am asking eBay, Shopify and Twitter to help us prevent fraud by taking action to stop the sale of fraudulent vaccination cards through their online platforms," said Moody.
Moody added that anyone caught with a fake vaccine card could be charged with a felony and go to jail because it is illegal to use an official government agency seal without authorization.
"The real vaccination cards are issued to patients by health care providers upon administering the vaccine," said Dr. Julio Gonzalez who is based in Florida.
Gonzalez, who is encouraging his patients to get the vaccine, said that people should not post their vaccine cards on social media.
"The last thing we need is these crooks and scammers to get a hold of your identity and use it to commit fraud," Gonzalez said.
Reach Ed Dean at ed.dean@floridadaily.com.