Florida A&M University (FAMU) President Larry Robinson said last week fall enrollment is better than originally forecast but slightly below last year but due to the global coronavirus pandemic.
As of August 31, 8,972 students were enrolled, down 6.7 percent compared to fall 2019, said during a Zoom news conference Tuesday.
"The good news is that we had anticipated a 10 percent decline in enrollment, but due to the hard work of our staff and of our recruitment team and in the colleges and school, that number is going to be less than what we thought in June or July," Robinson said.
While enrollment is down slightly, the number of transfer students increased to 767 students this year compared to 677 enrolled a year ago. The FAMU-FSU College of Engineering and the College of Agriculture and Food Sciences (CAFS) both saw an increase in enrollment.
As part of its reopening plan, FAMU  placed a strong emphasis on encouraging freshmen to come to campus to take a menu of online and in-person classes. This fall, 1,036 freshmen are enrolled, compared to 1,362 a year ago.
Robinson said a survey conducted by the university shows that concerns over COVID-19 and the financial fallout from the disease were two of the biggest factors influencing students' return.
"There are millions of people whose jobs were impacted by the pandemic right, so there may have been a lot of parents who had plans for loved ones to join us but financially they haven't been able to do it at this point," Robinson said.
As of Tuesday last week, 1,312 students are living in residence halls. In response to questions, Robinson said since the beginning of August, 20 employees and 14 students have tested positive for COVID-19.
To facilitate social distancing and curb the spread of the disease, FAMU expanded moving in days for more than a week. Robinson welcomed the students in person and noted the excitement expressed by returning and new students.
To avoid outbreaks as have occurred on other college campuses, the university has instituted a curfew to deter late-night parties and other large gatherings.
Robinson emphasized the need for students to observe social distancing and other safety protocols.
"We have a shared responsibility," Robinson said. "If this is going to work, it's going to take all of us making it work."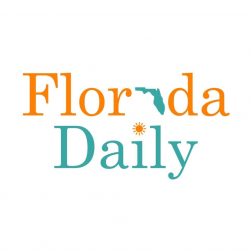 Latest posts by Florida Daily
(see all)