‭Last week, ‬Farm Share,‭ ‬Florida‭'‬s largest independent food bank, was ranked as the‭ top f‬ood bank in America by‭ ‬24/7‭ ‬WallStreet.
Midwest Food Bank, also based in the Sunshine State, placed seventh on tge list.
This determination was based on information on Charity Navigator. ‭ ‬Charity Navigator,‭ ‬a nonprofit watchdog organization, scored more than‭ ‬2,300‭ ‬food banks across the country based on four categories:‭ ‬Impact and Results,‭ ‬Accountability and Finance,‭ ‬Culture and Community and Leadership and Adaptability.‭
"Midwest Food Bank appreciates the partnership with Farm Share.‭ ‬It is truly a blessing to work with an organization that adheres to the highest of standards‭! ‬We applaud Farm Share for their achievements and look forward to serving together for the foreseeable future,‭"‬ said‭ ‬Karl Steidinger, the executive director of Midwest Food Bank-Florida.
"Farm Share is humbled to have been ranked as the‭ number one f‬ood bank in America. ‭ ‬This is a testament to our hard working and mission driven employees. ‭ ‬We are also grateful to be joined in the national top‭ ‬10‭ ‬rankings by one of our great food bank partners in Florida,‭ ‬Midwest Food Bank. ‭ ‬Together we have worked hand in hand to fight food insecurity and respond to statewide disasters such as the COVID-19‭ ‬pandemic and, most recently, Hurricane Ian. ‭ ‬Florida is blessed to have two great independent food banks working‭ ‬collaboratively to lead the fight against hunger throughout the state," said Farm Share CEO Stephen Shelley.
‭"‬Midwest Food Bank continues to provide food and relief to those in need.‭ ‬In‭ ‬2022,‭ ‬that need increased due to inflationary costs that put pressure on households.‭ ‬And that need hit home for our Florida division located in Fort Myers with the devastation caused by hurricane Ian.‭ ‬I am thankful for the MFB‭'‬s ability to quickly respond and appreciative of the volunteers and donors who help fuel our mission forward," said‭ ‬Eric Hodel, the CEO‭ of M‬idwest Food Bank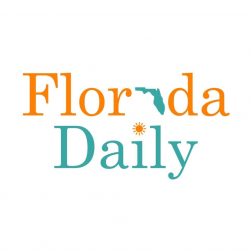 Latest posts by Florida Daily
(see all)