Florida Agriculture Commissioner Adam Putnam announced on Tuesday that the federal Food and Drug Administration (FDA) and the Centers for Disease Control and Prevention (CDC) have cleared Florida grown romaine lettuce, noting that it does not contain E.coli.
"Their ongoing investigation into the multi-state E.coli outbreak has determined that the implicated romaine comes from areas of California. On Nov. 20, the CDC advised the public not to eat any romaine lettuce and, at the same time, the FDA requested that all romaine lettuce in the marketplace be removed," the state Agriculture Department noted on Tuesday.
"Americans deserve a safe, nutritious and abundant food supply, and I'm alarmed to hear that dozens of people have been sickened with this foodborne illness," said Putnam. "While the federal investigation is ongoing, I'm encouraged that Florida-grown romaine lettuce is not linked to the outbreak and has been cleared to re-enter the marketplace."
Putnam, who came up short in the gubernatorial race, has been focused on the issue.
"On Nov. 21, Commissioner Putnam spoke directly with FDA Commissioner Scott Gottleib and advocated for the reintroduction of Florida romaine into the market, given the timing of Florida's harvest and the advanced production methods used in Florida, and followed up with a letter," the Department noted.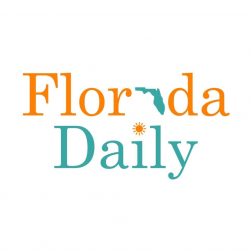 Latest posts by Florida Daily
(see all)