Trying to ensure Florida's children will have access to healthy meals while schools are closed during the summer break, this week the Florida Department of Agriculture and Consumer Services (FDACS) showcased its partnership with schools and community organizations to provide meals to kids from low-income areas through the Summer BreakSpot Program.
Due to the coronavirus pandemic which caused schools to close, the program has been in operation in March, with around 1,600 Summer BreakSpot sites providing 3.5 million meals in accordance with the Centers for Disease Control and Prevention's (CDC) social distancing recommendations.
"One of our Department's most important responsibilities is helping to provide meals for Florida's children year-round — and we will continue that work to feed students through the COVID-19 pandemic," said Florida Agriculture Commissioner Nikki Fried. "With schools closed due to the coronavirus, we've worked with federal partners to take action and utilize the Summer BreakSpot Program early, to ensure the many students who rely on schools for consistent meals did not lose access. FDACS is proud to continue working with our partner schools, organizations, and the USDA to take on food insecurity and provide meals for children and families in need."
The program provides meals at no cost to children 18 and under, while schools are closed. Last summer, more than 4,000 sites helped serve nearly 13 million meals, bridging the gap between school years. Floridians can call 2-1-1, text "FOODFL" to 877-877, or visit SummerBreakSpot.FreshFromFlorida.com to find free meals for children under 18. Users should contact listed locations to confirm opening dates and times. For best results, users should enter their home address, and select their address from the drop-down results.
Open sites are sites where meals are available to all children in the area on a first-come, first-served basis. Acceptance and participation requirements for the Program are the same for all children regardless of race, color, national origin, sex, age or disability, and there will be no discrimination in the course of the meal service. Summer BreakSpot is part of the National Summer Food Service Program, a federally-funded program operated by the United States Department of Agriculture (USDA).
In March, FDACS was approved for a federal waiver to provide flexibility for schools, childcare institutions, and community organizations to feed children during the current COVID-19 school closures. On March 15, Fried activated the department's Summer BreakSpot and Seamless Summer Option programs. On March 18, Fried activated the 2-1-1 hotline through which Floridians can call or text to find free children's meals near them. On May 15, three federal waivers were extended to allow FDACS to continue serving meals without disruption throughout the summer.
FDACS is the state agency that funds Florida's school lunch program, through $1.3 billion in federal funding. In the 2018-19 school year, Florida's schools served 286,734,316 school lunches, of which 245,782,422 were free or reduced lunches. These schools served 2,908,335 Florida students, of which 2,089,852 were students receiving free or reduced lunches.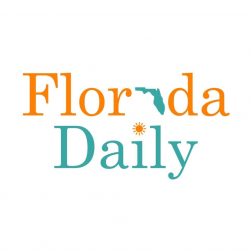 Latest posts by Florida Daily
(see all)