This week, Florida Deputy Commissioner of Consumer Affairs Mary Barzee Flores from the Florida Department of Agriculture and Consumer Affairs (FDACS), had a media event to highlight National Consumer Protection Week and share tips on staying safe at the gas pump, from avoiding credit card skimmers to mitigating the spread of the COVID-19 coronavirus.
She was joined by Inspector Dan Brown of the Division of Consumer Services and Richard Kimsey, the assistant director of consumer services. National Consumer Protection Week, March 1-7, 2020, is a nationwide effort to help people understand their consumer rights and make well-informed consumer decisions.
This week, the Division of Consumer Services sent letters to regulated businesses, the Florida Retail Federation and the Florida Petroleum Marketers Association asking them to take proactive steps to reduce the risk of COVID-19, such as providing disposable wipes and encouraging sick employees to stay home.
The FDACS offered the following tips:
Gas Pump Skimmers
Skimmers – small electronic devices illegally installed inside gas pumps – first appeared in Florida in 2015 and have grown exponentially since. The Florida Department of Agriculture and Consumer Services' Bureau of Standards inspects over 8,700 gas stations each year and has removed 3,800 skimmers since 2015, including 1,555 in 2019 alone. The Bureau also inspects pumps for safety and accuracy.
Skimmers can be undetectable to consumers because of their location inside gas pumps, and have a potential for $1 million in fraudulent credit card charges per skimmer. They range from simple devices that clamp onto internal wiring that criminals must later retrieve, to sophisticated devices that deliver stolen credit card data via Bluetooth and automated text messaging.
Several ways to avoid credit card fraud at the gas pump include:
Take a close look at the pump: Avoid using pumps that are open or unlocked, have had the tamper-evident security tape cut or removed, or otherwise appear unusual. If unsure, use another pump or pay inside with cash or a credit card.
Use a credit card – not a debit card: If a credit card number is skimmed, you're protected by the card issuer's zero-liability policy – but a stolen debit card number could be far more damaging. If you must use a debit card, choose to use it as credit, instead of selecting debit and entering your PIN.
Check your card statements and sign up for fraud alerts: Nearly every credit card issuer offers fraud alerts, and many will email or text you when your card is used at a gas station. Check your credit card and debit card transactions frequently to make sure no fraudulent activity has occurred.
COVID-19 Coronavirus
Studies have shown that human coronaviruses can persist on inanimate surfaces like plastic, glass, or metal for up to nine days. According to FDACS and the U.S. Centers for Disease Control, ways to reduce the likelihood of spreading human coronaviruses like COVID-19 include:
Clean surfaces: Use a disinfecting wipe to clean gas pump handles and keypads, or use the wipe to handle each surface and don't re-use the same wipe.
Use hand sanitizer: Apply hand sanitizer on your hands after pumping gas or wash your hands for at least 20 seconds or more as recommended by the CDC.
"One of Commissioner Fried's top priorities is elevating consumer services to the forefront of the Department – we have a responsibility to protect Floridians from scams, fraud, abuse, and theft," said Barzee Flores. "During National Consumer Protection Week, we're reminding Floridians that we're here for them. As the state's consumer protection watchdog, our Division of Consumer Services is encouraging consumers to take precautions at the gas pump, protecting their wallets from skimmers and their health from coronavirus."
"Florida is among the top states in the nation for credit card fraud. Alongside law enforcement officials, we're cracking down on bad actors illegally profiting from our consumers and engaging in fuel theft and unlawful fuel conveyance," said Brown. "Because skimmer technology is constantly evolving, our inspectors are checking thousands of gas pumps daily. We work with local, state, and federal officials every day to thwart the efforts of scammers and attack this problem head-on."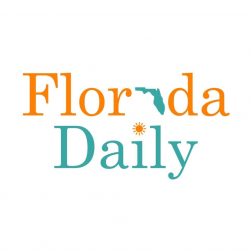 Latest posts by Florida Daily
(see all)