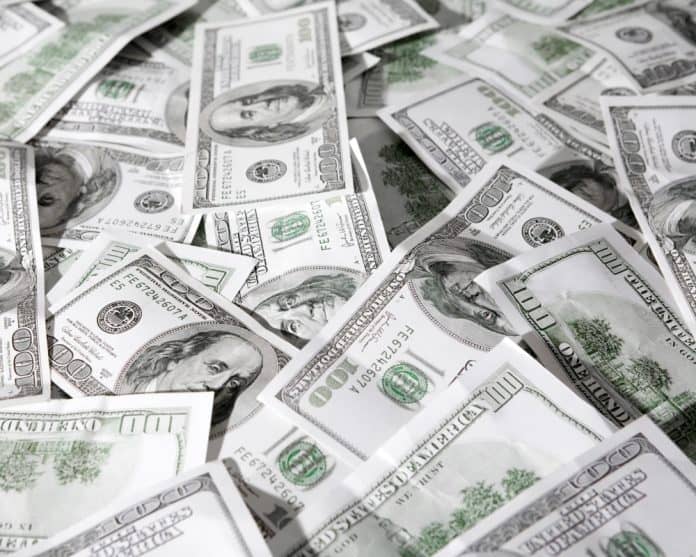 The Congressional Budget Office (CBO) predicted the federal deficit will hit $3 trillion this year.
Over the next year, the CBO expects the deficit to grow around $1 trillion per year over the next 10 years.
The CBO noted this year's deficit will reach its second-highest on record since 1945.
"It seems like nobody cares about deficit spending anymore," said James Freeman, an economic writer for the Wall Street Journal.
The deficit expanded considerably due to the $6 trillion spent in response to deal with COVID-19 and various economic relief packages.
Jonathan Williams, the chief economist with the American Legislative Exchange Council (ALEC), said the original projections showed a smaller U.S. deficit for 2021.
Williams pointed out that, in February, the CBO estimated a $745 billion deficit.
"Then when Biden came into the White House and with his COVID spending stimulus, another projection of deficit spending was forecasted to be over $1 trillion," he said.  "Then it was $2.3 trillion and now we are looking at $3 trillion for this year, and they are still proposing another $6 trillion."
Democrats who support the increased federal spending insist that the funds used in the various stimulus packages would payoff.
Democrats note that the CBO and some economists have predicted that this GDP will grow around 7.4 percent this year, the largest increase since the 1980s.
Williams did not argue with the growth projections for this year but noted that the economy was already roaring back due to vaccinations and states reopening. He insisted that more federal spending was not needed, pointing to the continued increase in the national debt.
In May, the national debt stood around $28 trillion, compared to around $25 trillion last year.
"The Biden administration has not laid out any plan on dealing or paying down the U.S. debt or the deficit," said Williams.
At the start of the Trump administration in 2017, the national debt stood at $19.9 trillion. When the Obama administration took office in 2009, the national debt stood at $11.7 trillion.
Reach Ed Dean at ed.dean@floridadaily.com.