This week, Gov. Rick Scott announced that the Florida Department of Children and Families (DCF) has received more than $50 million from the federal government to fight opioids.
Scott said on Wednesday that DFC was getting a grant from the Substance Abuse and Mental Health Services Administration (SAMHSA) "to continue providing treatment and recovery support services for individuals seeking help for opioid use."
The governor, who is challenging U.S. Sen. Bill Nelson, D-Fla., in November, talked about why the funds were needed.
"In Florida, we are standing with families who are fighting opioid addiction and will continue to find ways to help our communities and law enforcement agencies. This more than $50 million in additional funding will provide important recovery services for many families and aid in our fight against the national opioid epidemic. Since I took office, we have invested more than $8 billion to better coordinate mental health and substance abuse services in Florida's communities, including $65 million during the 2018 legislative session. We will continue to work closely with our federal, state and local partners throughout this fight," Scott said.
DCF plans to use the funds to expand medical assistance including more than 40,000 naloxone kits a year, and increased training. The department estimates it can help more than 5,000 individuals with the funds and add 18 new behavioral health consults across the state.
DCF Interim Secretary Rebecca Kapusta also weighed in on the funds and how the department intends to use them.
"The department remains committed to helping people who are living with an opioid use disorder, supporting their families, and equipping the treatment industry with the right tools for the most effective treatment. The grant will continue to facilitate the expansion of services and treatment options throughout Florida's communities to get people the help they need," Kapusta said on Wednesday.
Kevin Derby can be reached at Kevin.Derby@floridadaily.com.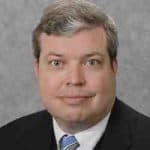 Latest posts by Kevin Derby
(see all)