Six members of the South Florida congressional delegation–Democrat U.S. Reps. Ted Deutch, Lois Frankel, Alcee Hastings, Debbie Wasserman Schultz and Frederica Wilson and Republican U.S. Rep. Mario Diaz-Balart–announced there will be a new federal courthouse built in Broward County with the feds sending $190 million to fund the project.
"Plagued by mold, chronic roof leaks, persistent flooding, significant space constraints, and a $20 million maintenance backlog, the current 40-year-old courthouse lacks basic structural safeguards to protect judges and courtroom personnel. After years of advocacy by local members of Congress, judges, and civic leaders, this week the U.S. Senate, following positive action by the House, gave the final OK for a replacement. $190 million has been allocated to build the new courthouse," Frankel's office noted.
"As one of the largest and busiest judicial districts, Broward County requires a courthouse that is safe and secure so disputes can be handled peacefully," Frankel said on Friday afternoon.
"I am thrilled that the Senate has cleared the way for Fort Lauderdale's new federal courthouse. The South Florida delegation has worked together throughout this long process to ensure that the Southern District of Florida, one of the largest federal judicial districts in the country, has the facility it needs to operate safely and successfully into the future. It is exciting to see this project enter a new phase, and I look forward to seeing construction finally begin," said Hastings.
"For a number of years, I have been working with my fellow South Florida colleagues to get this federal courthouse approved. Congresswoman Wasserman Schultz and I were successful in obtaining the funds through the Appropriations process, and the last of the hurdles has been cleared so that the construction process may soon begin.  I thank Reps. Frankel, Hastings, Wasserman Schultz, Deutch, and Wilson for their commitment to this process. I look forward to continue working with them on issues critical to our community," said Diaz-Balart.
"I am so thankful after years of hard work, we finally reached this last, crucial point in securing congressional funding for a badly-needed, new federal courthouse," said  Wasserman Schultz. "The strong, bipartisan teamwork that went into it by the members of Congress who have represented this community through all these years, is about to pay off. We are one step closer to having a safe, functional courthouse, and one that we can be a true source of pride."
"With the Senate's approval of the workplan, the construction of a new federal courthouse in Fort Lauderdale takes another important step forward. It is because of the hard work of so many people in South Florida, including the congressional delegation, local public officials, and others, that we have finally reached this point. Completion of this critical step helps to ensure that construction of the new courthouse will move forward and that Ft. Lauderdale will have a courthouse building that will address security and safety concerns, and will be designed to accommodate the increasing number of cases," said Deutch.
"I am extremely pleased that this final hurdle has been cleared and proud to have worked with my colleagues in the Florida delegation to help make it happen. Our commitment to work together on important issues like this enables us to better serve our constituents," said Wilson.
"The United States District Court for the Southern District of Florida is one of the largest federal judicial districts in the country, spanning 15,000 square miles and serving 6.3 million people from nine counties. In 2015, nearly 9,000 civil cases were filed in this district, making it one of the busiest jurisdictions in the country," Frankel's office noted.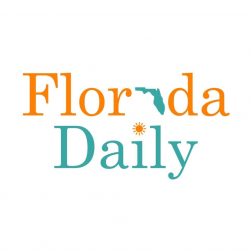 Latest posts by Florida Daily
(see all)