Monroe County in South Florida is getting federal assistance as it recovers from Hurricane Irma which hit the area back in 2017.
The Federal Emergency Management Agency (FEMA) announced on Tuesday that it is sending $5,911,779 to Monroe County to reimburse expenses used for debris removal.
Freshman U.S. Rep. Debbie Mucarsel-Powell, D-Fla., who represents the area and sits on the U.S. House Economic Development, Public Buildings and Emergency Management Subcommittee under the U.S. House Transportation and Infrastructure Committee, applauded the news.
"I'm relieved to see this long-overdue funding to help Monroe County recover from Hurricane Irma. South Florida is no stranger to hurricanes and severe storms, I will continue working to ensure that our communities are prepared for this year's hurricane season and future storms. We need to keep pressure on both the state and federal governments to work expeditiously to ensure that our communities receive the full funding they are owed," she said.
U.S. Sen. Marco Rubio, R-Fla., also cheered the news.
"Monroe County was devastated by Hurricane Irma and their recovery is far from finished ," Rubio said on Tuesday. "Hurricane recovery extends beyond the initial devastation and requires a long term commitment. As the 2019 hurricane season has commenced, I thank FEMA for reimbursing these much needed funds and continuing to support our Florida communities in their recovery from Hurricane Irma."
"This FEMA funding is authorized under the Robert T. Stafford Act. FEMA obligates funding for these projects directly to the state. It is the state's responsibility to ensure that the eligible sub-recipients receive these awards," Rubio's office noted.
Hurricane Irma was a Category 5 storm which hit the Sunshine State back in September 2017. At least 90 Americans–including 84 in Florida–were killed in the storm which caused more than $50 billion in damages.
Reach Kevin Derby at kevin.derby@floridadaily.com.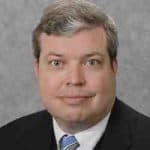 Latest posts by Kevin Derby
(see all)