At the end of last week, the Federal Emergency Management Agency (FEMA) announced it was sending almost $120 million to Miami-Dade County to help remove debris from Hurricane Irma which hit the area in 2017.
U.S. Rep. Debbie Mucarsel-Powell, D-Fla., announced on Friday that FEMA was sending $119,063,620 to the county.
"I am pleased that after the Transportation and Infrastructure hearing, FEMA has obligated this overdue funding. We're waiting on more funds, but this is a significant step in the right direction," said Mucarsel-Powell. "With the 2019 hurricane season right ahead of us, South Floridians are simply asking for the federal government to uphold its commitment to taxpayers in the wake of a major storm."
As the congresswoman noted, there was a hearing on FEMA  last week. During a meeting of the U.S. House Economic Development, Public Buildings and Emergency Management Subcommittee, which is under the umbrella of the U.S. House Transportation and Infrastructure Committee, Mucarsel-Powell pressed FEMA on the matter and called for the funds to be released.
"Parts of my district got destroyed after Hurricane Irma," said Mucarsel-Powell. "It's going to be almost two years ago, but our community is strong, resilient, we helped each other out, and we got back up and running very quickly. But we're not fully recovered – and it's been almost two years. And it's in large part, due to the lack of FEMA funding."
Mucarsel-Powell cited three examples on where the funds were needed.
"Keys Energy is the public power utility for the Lower Florida Keys. After the storm, Keys Energy was supposed to receive $42 million from FEMA. As of today, FEMA has only provided $15.5 million to the Florida Department of Emergency Management, and of that, only $2.2 million has been paid out to Keys Energy," she said.  "Another example, the Florida Keys Electric Cooperative – a small utility at the top of the Keys – also suffered significant damage to their community by Irma, and their total FEMA bill is $19 million. To date, not one single dollar has been released from FEMA and reached the utility. Not one. This is unacceptable. Miami-Dade County as a whole has submitted reimbursement requests to FEMA to the tune of $299 million. However, to date, FEMA has only provided $1.5 million, out of the $299 million, and only $782,000 has reached Miami-Dade County. Which means that FEMA is sitting on roughly $297 million of the $299 million that the county needs. Can you please explain to us what is taking so long for FEMA to release the funds?"
Over in the U.S. Senate, U.S. Sen. Marco Rubio, R-Fla., applauded the news that FEMA was finally sending funds to Miami-Dade.
"Much needed resources headed to Miami-Dade County. FEMA is reimbursing the county $119 million for debris removal from Hurricane Irma. I welcome these additional funds that will assist with recovery efforts from this devastating storm," Rubio said on Friday.
Kevin Derby can be reached at Kevin.Derby@floridadaily.com.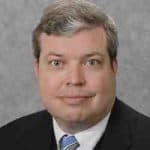 Latest posts by Kevin Derby
(see all)