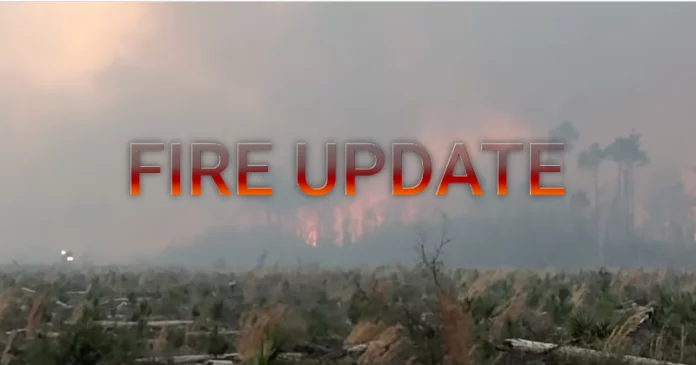 With more than 10,000 acres in Bay County already impacted by wildfires and more than 1,100 homes evacuated, the federal and state governments continue their efforts to defeat it.
The Federal Emergency Management Agency (FEMA) announced over the weekend that it will reimburse the state for its efforts. FEMA Region 4 Administrator Gracia Szczech approved Florida's request on Friday and FEMA will send Fire Management Assistance Grants (FMAG) to the Sunshine State.
On Saturday, Gov. Ron DeSantis, state CFO Jimmy Patronis, who is the state fire marshall, and Florida Department of Emergency Management Director Kevin Guthrie toured the damage on the Panhandle.
"FDEM began mobilizing additional resources to have on standby to support response efforts. This includes requesting a drone assessment team, a mobile command vehicle and air operations support from the Florida National Guard. The Florida National Guard stands ready to assist, if necessary," the governor's office announced.
"We will continue to support Bay County residents while first responders work diligently to contain the fire," said DeSantis. "Residents in Bay County should ensure their safety by continuing to follow all orders from local officials while the fire remains active."
"I want to thank Governor DeSantis for once again demonstrating leadership and coming to Bay County as crews try to extinguish this fire," said Patronis. "There are a lot of folks that want to go home and these first responders are working around the clock to ensure they have a home to go back to. This fire is being fueled by the dead remnants of hurricane Michael, and because of the type of region we're at, there are no fire hydrants in the area – so water has to be trucked in. That's why so many fire departments from across the Panhandle have been responding. We're concerned about the wind and what it might do to this fire, so the State Fire Marshal's Office will continue coordinating with the Governor's Office, Forestry, the Bay County Sheriff's Office and other local fire departments until this threat has been neutralized. Until then it's extremely important area residents pay attention and follow the directions of their local officials."
"With our request for the Fire Management Assistance Grant approved, the Division stands ready to mobilize additional resources to assist with the containment of the fires affecting Bay County," said Guthrie. "The Division is committed to supporting local agencies and will ensure they have every resource they need to respond."
At the end of last week, DeSantis issued an executive order "to ensure that state and local governments have ample time, resources and flexibility to respond to the fire and enact life-saving measures."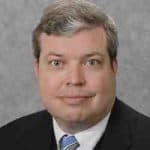 Latest posts by Kevin Derby
(see all)