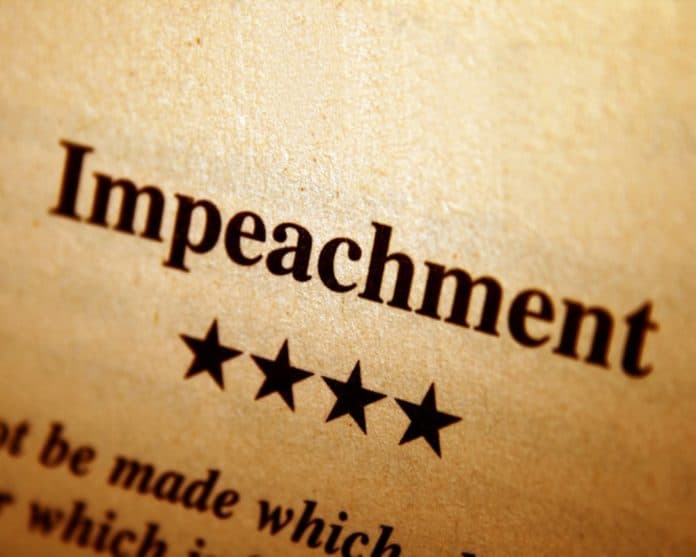 Expect the fight over impeaching President Donald Trump to spill out of Capitol Hill and into the Sunshine State.
With Democrats in the U.S. House continuing to open the door to impeaching President Donald Trump, some House Republicans, led by U.S. House Minority Whip Steve Scalise, R-La., and U.S. Rep. Matt Gaetz, R-Fla., led efforts against what they called a "baseless impeachment inquiry in the shadows of democracy." Other Republicans from the Sunshine State who took part in the protests included U.S. Reps. Bill Posey, Ross Spano and Michael Waltz.
Both the Democrats and the GOP fired away at each other with glances towards some of the congressional races in Florida.
"Floridians have made it clear – they are tired of the Democrats' endless witch hunts and want their representatives, like Charlie Crist, Donna Shalala, Debbie Mucarsel-Powell and Stephanie Murphy, to stop the impeachment madness and get back to work," Trump Victory claimed on Wednesday.
"Instead of focusing on what they were elected to do, Florida Democrats are choosing to waste taxpayer dollars on a baseless impeachment inquiry. Reps. Crist, Shalala, Mucarsel-Powell and Murphy have broken their promise to Florida and have sided with Alexandria Ocasio-Cortez, Ilhan Omar and the socialist squad. They will be held accountable by Floridians in 2020," said Trump Victory Spokeswoman Danielle Alvarez.
Gaetz, Waltz and Posey aren't top targets for the Democrats next year but Spano is a different story. The freshman Republican weighed in on the potential impeachment on Wednesday.
"Today, my Republican colleagues and I attempted to observe the testimony given by Laura Cooper, a Department of Defense official, who was appearing before the House Intelligence Committee," Spano said. "Unfortunately, Chairman Schiff immediately stopped the hearing and left with the witness upon our arrival. The nature of the testimony was not classified, and therefore, the continued secrecy of this inquiry and the lack of due process is not only frustrating, but also overtly partisan. Chairman Schiff continues to prohibit elected House Members, who are charged with oversight of such activities, from reviewing witness testimonies simply because those members do not sit on one of the committees participating in the investigation.
"The impeachment of a president is one of the most serious decisions a member of Congress could have to consider. It is unconscionable that we would be asked to make such a decision on behalf of our constituents without access to critical information, except that which is being selectively leaked by Democrat members to build their narrative. The press should not know more about the impeachment inquiry than elected Members of the U.S. House of Representatives," he added.
"Earlier this week, I sent a letter to Chairman Schiff requesting access to review the interview transcript of Ambassador Volker. He has yet to grant my request. My colleagues and I waited for hours for Speaker Pelosi and Chairman Schiff to resume the testimony. The American people deserve to view the proceedings for themselves, and I call on the Democrat leadership to restore the democratic processes that have guided our nation well for the past 243 years," Spano continued.
But with Democrats already targeting Spano, they focused on him on Wednesday.
"Today, Florida Congressman Matt Gaetz played pied piper to a motley crew of Joseph A. Bank-clad Republican lawmakers as they attempted to pull a widely-panned stunt to barge into a Sensitive Compartmented Information Facility (SCIF) on Capitol Hill," insisted Avery Jaffe, a spokesman for the Democratic Congressional Campaign Committee (DCCC), on Wednesday.
"Congressman Ross Spano (who's already having quite a week on Twitter) gleefully tweeted out that he was joining in the effort to flood the secure classified area with smartphones and unsecured devices.
"Spano, who is already under investigation by the bipartisan House Ethics Committee, potentially just opened himself up to a new ethics charge according to Fox News' Chad Pergram," Jaffe added. "Today's stunt is just one more reminder that Republicans in Washington are completely unable to defend President Trump on the substance of his indefensible conduct."
Reach Kevin Derby at kevin.derby@floridadaily.com.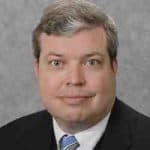 Latest posts by Kevin Derby
(see all)