This week, two First Coast Republicans in the Florida Legislature–state Sen. Aaron Bean of Fernandina Beach and state Rep. Jason Fischer of Jacksonville–paired up on a bill to stop discrimination against Floridians with disabilities in organ transplants.
"Currently, Floridians with mental or physical disabilities can be denied the services necessary to receive an organ transplant simply because they have a disability, despite otherwise qualifying for the procedure. This legislation protects every Floridian's ability to receive life-saving medical treatment through an organ transplant, regardless of physical or mental disabilities," Fischer's office noted about the legislation.
"As someone with family members affected by this, it's unthinkable and outrageous that the healthcare system would discriminate against someone because of a disability," Fischer said on Wednesday. "Unfortunately, this is far too often the case. I'm proud to sponsor this bill to stop discrimination and help vulnerable Floridians receive the life-saving treatment they deserve."
"I am proud to carry this legislation in the Senate," said Bean. "If someone has been medically approved for an organ transplant and has passed the necessary evaluations, this bill will make it possible for Floridians with disabilities to get on the transplant list."
Kirk Hall, the CEO of the Arc of Florida, is backing the proposal.
"As CEO of the premiere advocacy organization for people with intellectual and developmental disabilities, the Arc of Florida praises Rep. Fischer and Sen. Bean's effort to end organ transplant discrimination," Hall said. "For decades, people with intellectual and developmental disabilities have been denied access to these life-sustaining treatments. This legislation will help address the rampant discriminatory and arbitrary medical decision-making practices that create these barriers."
"Those with disabilities are sometimes refused placement on the organ transplant waiting list or are put at a lower priority than someone without a disability. This violates the Americans with Disabilities Act (ADA) because these patients are medically qualified for transplants, but are treated differently because of their disabilities. This legislation, however, does not require organ transplant services that are not medically necessary, and individuals must still qualify through the standard medical evaluations," Fischer's office noted.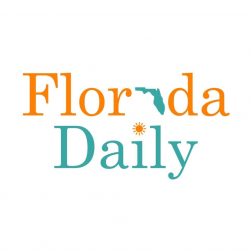 Latest posts by Florida Daily
(see all)