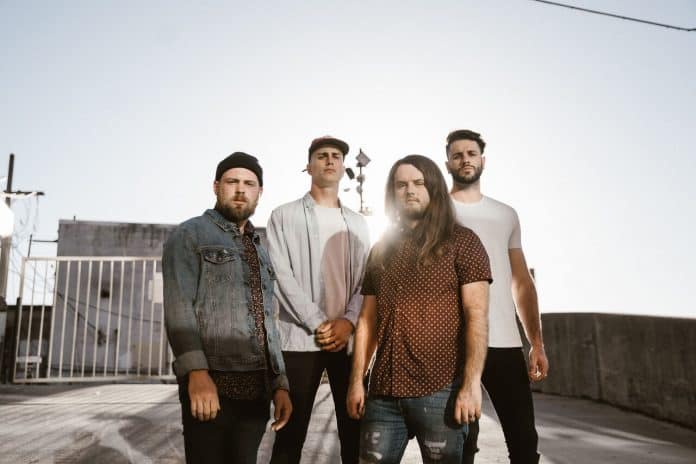 Dallas area metalcore band Fit For A King are playing several shows in Florida to tout their new album due in September. Florida Daily caught up with lead singer Ryan Kirby as the band was making its way towards the Sunshine State.
"I always love playing Florida," Kirby said. "I think Florida is a cool state opposed to some of the news you may see. Man, all the weird news comes from Florida. Hey, that translates into some crazy crowds though."
The band has been labeled a Christian metal act, something Kirby accepts, but doesn't necessarily embrace.
"I wouldn't say we are aiming towards a Christian audience," he told Florida Daily. "This record, there is one outwardly Christian song on it or two if you count the interlude. On the last record, I think there were two outwardly Christian songs. I've always not been a massive fan of the term 'Christian band.' I've just kind of rolled with it because it was just easier than explaining. I just write about my opinions on things and things I am going through. A lot of times things fans have told me they are going through. And I am a Christian so sometimes that is going to come through."
To Kirby, Fit For A King embraces politics.
"I have cooled down a little," he said. "I mainly speak out now whenever I see somebody just…blatantly wrong, especially if it is someone in a band that holds a position of power because I think it is irresponsible to say all those things to thousands of impressionable people."
He's also a hardcore libertarian, telling Florida Daily taxes aren't moral. Kirby called politics today a team sport.
"There are things I say that make both the right side and left side pretty mad which is why I've stopped a little," he said.
Looking back at the 2016 elections, Kirby said he disappointed with two major candidates for president who he called "unlikeable people" and that a third party candidate didn't even come close. Now with President Donald Trump on center stage, Kirby finds his supporters not easy to talk to. That's fine with Kirby. He's just out there to tell it like it is.
"I'd say when he does something good I'll praise it and, when he does something bad, I'll call it out," Kirby said. "I think that's the way people should be with any politician."
Kirby pointed out that Trump's domestic policies and views on things like health-care are similar in many ways to that of former President Bill Clinton and U.S. Sen. Bernie Sanders, I-Vt. The singer bemoaned the lack of action on cutting the budget
"Trump got half of it right: get rid of taxes," Kirby said. "but you can't increase the spending. When you have a money problem, the solution isn't 'I need more money.' It is 'I need to more efficient with how I spend my money'"
Kirby doesn't need others to subscribe to his political philosophy. He just wants people to have an informed opinion for whatever it is they believe.
Fit For A King is touring Florida in advance of their new record "Dark Skies" that it due to hit stores on September 14.
"I think it is definitely the most cohesive, mature record we've put out," Kirby told Florida Daily.
The band is already over 400,000 subscribers on Spotify and hope to hit 600,000 before the release date. Fit For a King played in Orlando at Soundbar on Saturday before heading to Margate at O'Malley's Sports Bar on Sunday. They play in Jacksonville on Tuesday at the 1904 Music Hall. The band says they hope to hit Universal Studios on their day off to be real Florida tourists.
Reach Mike Synan at Mike.Synan@floridadaily.com.
Latest posts by MIKE SYNAN
(see all)