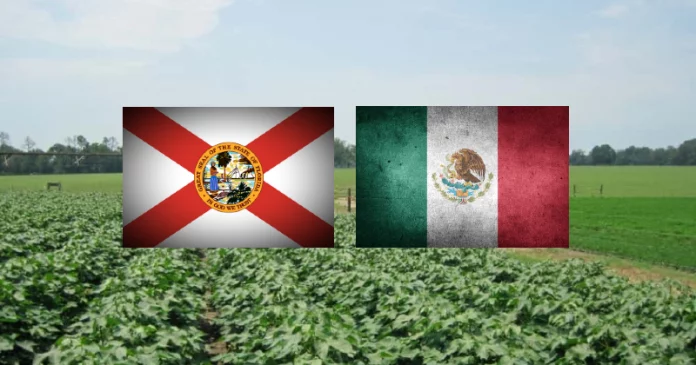 Farmers in the Sunshine State insist that cheap competition from Mexico is hurting agriculture across Florida, even taking the matter to the International Trade Commission (ITC) this week.
State Agriculture Commissioner Adam Putnam, Florida Fruit and Vegetable Association CEO Mike Stuart and Florida Strawberry Growers Association President Kenneth Parker testified before the ITC on Thursday as that group continued to investigate the impact of the U.S.-Mexico-Canada Agreement (USMCA).
Stuart noted that, since 2000, the U.S. has seen the number of Mexican tomatoes tripled in supermarkets across the nation, even as Florida tomato production has been almost cut in half during that period. Since 2000, Mexican bell pepper shipments to the U.S. also went up 300 percent even as domestic production slipped 35 percent.
"In less than two decades, unfair subsidies by the Mexican government for its fruit and vegetable producers have empowered that industry to overtake the U.S. market," the Florida Fruit and Vegetable Association noted. "Citing a University of Florida study, Stuart said the Mexican government's investments in protected agriculture – crops such as tomatoes, cucumbers, strawberries and peppers — have increased that industry by a multiple of 52 since 2000, putting extreme pressure on U.S. producers of those same crops."
"As Mexican fruits and vegetables have swamped our market from one year to the next, they have systematically decimated our prices and market shares," Stuart said. "To a growing extent, the farmers in the Southeast are finding it impossible to keep pace with rising costs and are folding their tents."
Stuart called on the ITC to "consider those consequences in its final report on the impacts of the USMCA" in his testimony.
"No U.S. interest is served if the Southeast produce industry suffers further irrevocable decline under the USMCA's watch," Stuart said. "My colleagues and I therefore respectfully urge that the commission highlight in its forthcoming report, with as much priority as possible, that effective near-term relief has become a survival imperative for the Southeast industry."
Putnam, who is facing term limits after eight years in Tallahassee, also testified before the ITC on the matter.
"I'd like to address how the United States-Mexico-Canada Agreement could further impact vital US farm sectors in the absence of measures that can provide effective, near-term relief against unfairly traded Mexican fruits and vegetables," Putnam said. "As Florida's commissioner of agriculture and consumer services, I represent the Florida agriculture industry, which generates more than $120 billion in total economic impact, supports more than 1.5 million jobs in Florida, and produces more than 300 agricultural commodities."
"As an industry that depends on fair trade agreements, the proposed United States-Mexico-Canada Agreement will directly affect the livelihood of Florida's farmers and ranchers," Putnam continued. "Florida and Mexico produce many of the same agricultural products during the winter months of the year and have overlapping harvests of other commodities in other seasons.
"Imports of agricultural products from Mexico have a disproportionately negative impact on Florida's producers. Since the turn of the millennium, imports of many agricultural products from Mexico have increased dramatically, proving particularly injurious to Florida agriculture's specialty crop sector," Putnam added. "I believe that many of these commodities are unfairly subsidized and are pouring into the U.S. market in high volumes at prices significantly below the cost of production, resulting in negative repercussions on U.S. producers and causing disproportionate economic injury to Florida's specialty crop industry."
"Unfortunately, the trade environment created under NAFTA, and the trade environment that will be created under USMCA is anything but a fair and level playing field for Florida's producers," Putnam said. "For this reason, I am disappointed that this new agreement has no new protections for Florida fruit and vegetable producers, who for too long have suffered from Mexico's unfair trade practices – despite our best efforts."
"Our department, Florida's congressional delegation and industry groups have fought hard to protect our specialty crop industry since the inception of NAFTA, and we will continue to do so as this new agreement moves forward," Putnam said in conclusion. "We're seeking commitment to work with the administration toward a viable, effective tool to address unfair trading practices and ensure the future sustainability of fruit and vegetable production in the United States."
Kevin Derby can be reached at Kevin.Derby@floridadaily.com.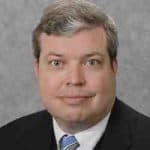 Latest posts by Kevin Derby
(see all)