 With a week to go until the election, the two candidates running to be Florida's next attorney general are exchanging fire.
Former Judge Ashley Moody, the Republican nominee, released a new TV ad on Monday hammering her opponent state Rep. Sean Shaw, D-Tampa.
"I'm a Republican," says Pasco County Sheriff Chris Nocco in the ad.
"And I'm a Democrat," says Dixie County Sheriff Dewey Hatcher.
"But we're all Sheriffs," adds Clay County Sheriff Darryl Daniels.
"And we all support Ashley Moody for Attorney General," says Seminole County Sheriff Dennis Lemma.
"Florida's Attorney General fights crime and enforces the law," Nocco says.
"Moody's done both," says Hatcher.
"Sean Shaw's done neither," says Lemma.
"Sean Shaw isn't being honest or honorable," Nocco insists.
"He's falsely attacking Ashley Moody and he backed softer sentencing for a cop killer. He shouldn't be top cop," Daniels says.
"It's not politics. It's common sense," Nocco says.
"Republican and Democratic sheriffs agree – Ashley Moody for Attorney General," a narrator says, closing the ad out.
For his part, Shaw is pushing back, hitting Moody for taking contributions from a private prison company.
"On Tuesday, Ashley Moody's campaign reported another $20,000 contribution from private prison conglomerate GEO Group, bringing their total to almost $50,000," Shaw noted on Sunday. "That same day, Ashley Moody dodged questions about GEO Group, saying that 'all kinds of citizens' support her, and completely ignoring the fact that Florida's top legal officer shouldn't be chummy with the corporate prison industry.
"No candidate for Attorney General should want a prison company to 'bet big' on them. The fact that Ashley Moody doesn't know that isn't just distressing. It's disqualifying," Shaw added. "Here's the thing: some money just isn't worth it. And money from the private prison industry – folks who make millions off of locking people up – is not worth it. No candidate for AG should be taking that kind of money. Period."
Current Attorney General Pam Bondi, who is backing Moody, faces term limits after eight years in Tallahasssee.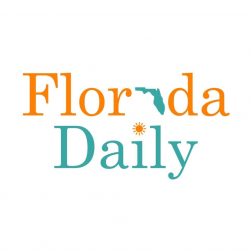 Latest posts by Florida Daily
(see all)