This week, the two candidates running to be Florida's next attorney general took to the airwaves, launching new TV ads as they looked to introduce themselves to voters across the Sunshine State.
In a commercial unveiled at the start of the week, former Judge Ashley Moody, who won the Republican nomination at the end of August, focused on her background, her support from law enforcement across Florida and noted that her Democratic opponent–state Rep. Sean Shaw of Tampa–has never prosecuted a case.
"Drug violence. The opioid epidemic. Human trafficking," Moody says in the ad. "Florida's attorney general handles thousands of cases. The job needs a prosecutor, not a politician. I'm Ashley Moody and as a prosecutor I took criminals down. As a judge, I locked them up. That's why nearly 90 percent of Florida sheriffs support me. While my opponent, Sean Shaw, never prosecuted a case. His first one shouldn't be as attorney general."
"Ashley Moody. A prosecutor. Not a politician," the narrator says to close the ad out.
Shaw responded with  a TV ad of his own on Wednesday in which he took aim at Moody on health-care.
"If you have a pre-existing condition like diabetes or cancer, Ashley Moody is trying to take away your healthcare," the narrator of the ad says. "Why? Because she's on the side of big insurance and pharmaceutical companies, not yours. But Sean Shaw is a fighter, and he's not afraid to stand up to them or anyone to keep you safe. Not afraid of the gun lobby. Not afraid to go after sexual harassers and predators or scammers trying to steal your money. Because your side is the only one he's on."
Current Attorney General Pam Bondi faces term limits after eight years in Tallahassee. She threw her support behind Moody early on in the Republican primary.
Kevin Derby can be reached at Kevin.Derby@floridadaily.com.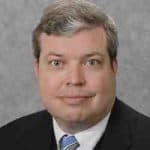 Latest posts by Kevin Derby
(see all)