A new poll shows Florida voter continue to back medical marijuana and applaud Gov. Ron DeSantis's efforts to allow patients to smoke it.
Back in 2016, a super-majority of Floridians–71 percent–voted for a state constitutional amendment expanding medical marijuana in the Sunshine State.
Mason Dixon released a poll on Thursday showing most Floridians–66 percent–do not think the state has done enough to implement Amendment 2 while 15 percent think it has and 19 are not sure.
Despite that, voters across Florida are optimistic and they think allowing patients to smoke medical marijuana is a step in the right direction. Almost two-thirds of those surveyed–65 percent–think the new law will help patients while 27 percent do not think it will help patients and 8 percent are not sure.
While DeSantis may be behind the proposal, smoking medical marijuana is not as popular with his fellow Republicans as it as with Democrats and independents. While 70 percent of Democrats and 67 percent of independents think smoking medical marijuana well benefit patients, 57 percent of Republicans in the Sunshine State think it will help.
The poll of 625 registered voters in Florida was taken from March 18 through March 20 and had a margin of error of +/- 4 percent.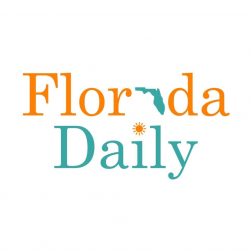 Latest posts by Florida Daily
(see all)