 On Thursday, the Florida Cabinet approved Gov. Ron  DeSantis' appointment of former state Rep. Danny Burgess, R-Zephyrhills, to be the executive director of the Florida Department of Veterans Affairs.
The Cabinet approved of the nomination without opposition.
"I thank my fellow members of the Florida Cabinet for approving Danny to lead the Department of Veterans Affairs," said DeSantis after the vote. "His unwavering commitment to our nation and support for our veterans during his time in the legislature make him the right man for the job and I could not be more excited to see what all he accomplishes for our veteran community in this new role going forward."
Republican Attorney General Ashley Moody applauded the nomination.
"Representative Burgess will be a great leader for the Department of Veterans Affairs," she said. "I know firsthand Representative Burgess' passionate commitment to our veterans. During his time in the legislature, Representative Burgess was a strong advocate for our veterans and I know he will approach leadership of the Department of Veterans Affairs with the same enthusiasm.
"I want to thank him for his service in the U.S. Army and his time as a Judge Advocate General Officer," Moody added. "His experience in service as a lawyer and service member will allow us to work together addressing veterans' issues in the court system."
Democrat Agriculture Commissioner Nikki Fried also praised Burgess on Thursday.
"Rep. Burgess is an excellent choice to work on behalf of our state's veterans, and I was pleased to vote in favor of his appointment. I'm glad that the public had the opportunity to participate in this important decision coming before Florida's Cabinet," she said.
Burgess is a captain and judge advocate in the U.S. Army Reserve. An attorney, Burgess served on the Zephyrhills City Council and as mayor of that town. First elected to the Florida House in 2014, he kept his seat in the past two election cycles and represented parts of Pasco County. DeSantis announced the nomination in the middle of last month.
Kevin Derby can be reached at Kevin.Derby@floridadaily.com.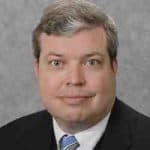 Latest posts by Kevin Derby
(see all)