 The Florida Cabinet unanimously backed Gov. Ron DeSantis' nomination of Jim Zingale to serve as the executive director of the Florida Department of Revenue (DOR).
DeSantis nominated Zingale to the post back in the middle of December.
"I am happy my fellow Cabinet members share my confidence in Jim to lead the Department of Revenue and I thank them in appointing him," DeSantis said after the Cabinet vote on Tuesday morning. "Jim's knowledge and experience at the department make him uniquely qualified for this position and his innovative ideas for modernization will bring needed changes for the future of our state."
Zingale brings considerable experience to the post including serving as executive director and deputy executive director of DOR for more than a decade and a half.
"Dr. Zingale most recently served as the Research Director of the Safety Net Hospital Alliance of Florida. Dr. Zingale was also a consultant with Capitol Hill Group and Deloitte," DeSantis' team noted. "Prior to these positions, Dr. Zingale served in various state government roles, where he provided public service for more than 35 years in Florida. During this tenure, Dr. Zingale served as the Interim Executive Director of the Florida Agency for Enterprise Information Technology. He also previously served in DOR, where he was the Executive Director for seven years and the Deputy Director for nine years.  During his time at DOR, Dr. Zingale oversaw implementation of two monumental technology projects, including a $110 million Integrated Tax Administration System, which delivered a 10-to-1 return on investment, and an $86 million Integrated Child Support System.  His work earned the department the National Excellence Award from the LBJ School of Public Administration.
"Dr. Zingale also has a total of 18 years of leadership experience, serving both chambers of the Florida Legislature, holding key research policy and negotiation positions as Staff Director of the Finance & Tax Committee, Appropriations Committee, and Economic and Demographic Research Committee. Further, Dr. Zingale served as the first Economic and Demographic Research Director. He also served as an Environmental Specialist for the Florida Department of Pollution Control," the DeSantis team continued. "Dr. Zingale received a Doctor of Philosophy and Economics from the Florida State University, a Master of Arts in Economics from Bowling Green State University and a Bachelor of Science in Business Administration from Bowling Green State University."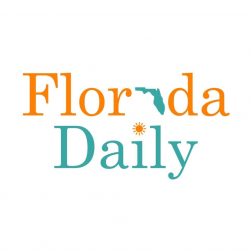 Latest posts by Florida Daily
(see all)