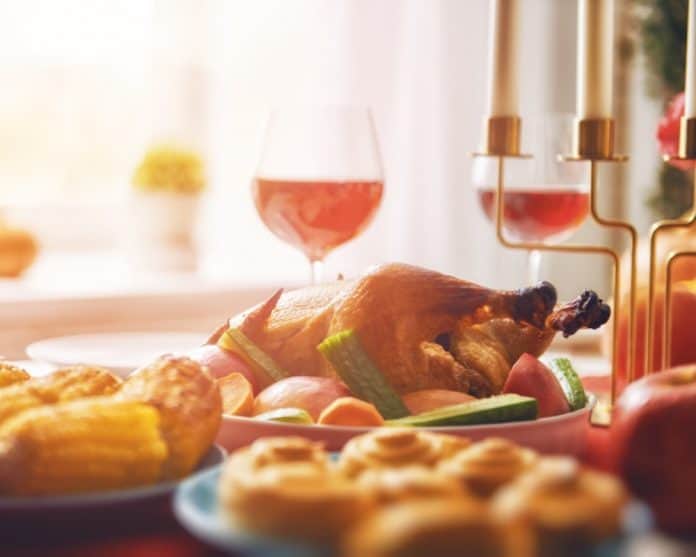 Florida will see less travelers over the Thanksgiving weekend due to the continued COVID-19 pandemic, a new study shows.
AAA released a report this week which expects 50.6 million Americans–down from 56 million last year–will travel this Thanksgiving, including around 2.76 million residents of the Sunshine State, down from 2.91 million in 2019.
"These figures could be even lower as Americans monitor the public health landscape, including rising COVID-19 positive case numbers, renewed quarantine restrictions and the Centers for Disease Control and Prevention's (CDC) travel health notices," AAA warned this week.
"AAA acknowledges that the decision to travel is a personal one," said Mark Jenkins, a spokesman for AAA and the Auto Club Group, on Thursday. "The CDC says staying home is the best way to stop the spread of COVID-19. For those who still decide to travel, we urge you to take every precaution possible to protect yourself and others."
AAA called on travelers to plan ahead, following public health guidelines and call ahead to confirm hotels are still open and car rentals are still available.
AAA expects less traffic for the Thanksgiving holiday with 47.8 million Americans expected to drive 50 or more miles. That's down 4.3 percent from last year.
"The wait-and-see travel trend continues to impact final travel decisions, especially for the Thanksgiving holiday," said Jenkins. "The majority of travelers will go by car, which provides more control over social distancing and flexibility to modify holiday travel plans up until the day of departure."
AAA expects that Wednesday, Nov. 25 will be the busiest travel day by road this year.
"Though fewer people will be traveling this Thanksgiving, we expect more holiday drivers than we had over the last few holidays during COVID-19," said Bob Pishue, a transportation analyst at INRIX. "Drivers should plan alternate routes and departure times to avoid traffic jams."
However, there is some good news as AAA expects continued low gas prices throughout November even if they begin to rise.
"Thanksgiving gas prices should remain lower than last year, but drivers shouldn't be surprised if they inch higher in the coming weeks," Jenkins said. "The fuel market is excited about the news of a possible coronavirus vaccine and the hope of an eventual return to normalcy. Crude oil and wholesale gasoline prices both increased this week, which should stop gas prices from falling much further."
While 95 percent of Thanksgiving travelers will hit the roads by car, other modes of transportation will see far less business over the holiday weekend. AAA expects around 2.4 million Americans to fly over Thanksgiving, down from 4.58 million last year. Even fewer Americans will travel by bus, train or cruise line with AAA expecting 353,000 Americans to use those services, down from 1.5 million in 2019.
In the meantime, this week, the Florida Health Care Association (FHCA) called on Floridians to be careful when visiting long-term care centers over the Thanksgiving holiday.
"We understand everyone wants to see their family and friends during the holidays, and we need to consider our parents and grandparents who are living in our state's long term care centers, as well as the caregivers who are working tirelessly every day to keep these residents safe from the virus. Wearing a mask and practicing physical distancing not only protects you, but it is a sign of respect for our elders and our health care heroes who care for them," said FHCA Executive Director Emmett Reed on Thursday.
"Even though you may feel fine, more than half of people who have COVID-19 are asymptomatic, and the people you encounter at the Thanksgiving table or out at the grocery store may work in a nursing home or assisted living community," said Dr. David Gifford, the chief medical officer for the American Health Care Association and the National Center for Assisted Living (AHCA/NCAL).
The FHCA shared guidelines from the Centers for Disease Control and Prevention (CDC) for hosting and attending holiday events, including Thanksgiving dinners. These include:
Checking the COVID-19 infection rates in areas where attendees live on state, local, territorial, or tribal health department websites.
Limiting the number of attendees as much as possible to allow people from different households to remain at least six feet apart at all times.
Hosting outdoor rather than indoor gatherings as much as possible.
Avoiding holding gatherings in crowded, poorly ventilated spaces with persons who are not in your household.
Requiring guests to wear masks.
Encouraging attendees to wash their hands often with soap and water for at least 20 seconds.
Provide guests information about any COVID-19 safety guidelines and steps that will be in place at the gathering to prevent the spread of the virus.
Cleaning and disinfecting commonly touched surfaces and any shared items between use when feasible
"Long term care facilities cannot lose the progress we've made to reduce COVID rates. In order to protect vulnerable seniors and long term care staff, members of the public must do their part to keep the virus from spreading. Exercising caution around holiday gatherings is one way Floridians can help our communities stay COVID-free," the FHCA insisted.
Reach Kevin Derby at kevin.derby@floridadaily.com.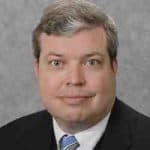 Latest posts by Kevin Derby
(see all)