 Florida Chief Financial Officer (CFO) Jimmy Patronis warned Floridians of a telemarketing scam targeting seniors and most often Florida Blue customers. Blue Cross Blue Shield nationally has received complaints from members about scammer calls involving "experimental pain relief cream" to replace current pain medication. Some of these callers aim to steal identities while others may attempt to fraudulently charge an insurer, resulting in paying out-of-pocket expenses or receiving a bogus product.
"Florida residents are most likely to report being the target of fraud and identity theft," Patronis said this week. "Anyone that provides prescription medication to you without a medical doctor directly involved in your personal care is committing fraud. Preying on seniors and some of our most vulnerable population is shameful and we must do everything possible to warn Floridians about this scam."
The state CFO's office provided the following tips for consumers:
1. "Free" is often code for "Scam." Anyone offering you "free" medications, medical equipment or medical services is most likely trying to scam you and some calls may be identity theft attempts. If you receive this kind of call, hang up. If it's a robocall, do not press any numbers and hang up.
2. Look out for spoofed numbers. Don't rely on your caller ID to confirm who's calling. Technology makes it easy for scammers to spoof caller ID information.
3. Never give out personal information. Do not provide personal information to someone who calls, especially your Social Security number or Medicare number. If you are doing business with a health care provider, they should already have that information.
4. Do your homework. If you think a call may be legitimate, call the business or organization at a telephone number found on the official website, phone book or a statement from the company. Obtain written information about a company including the salesperson's full name, telephone number, the business' street and mailing address and license number.
5. Think before you click. Do not click on hyperlinks contained in emails from unknown individuals or businesses. Scammers may try to trick you into accessing financial accounts by sending an email that appears to be from a legitimate organization and contains a link to a log in page. If you need or want to log in to any financial account, do so by visiting the financial institution's web page directly to log into your account. This tactic is a form of phishing.
Please call CFO Patronis' Consumer Helpline at 1-877-MYFLCFO (1-877- 693-5236) or visit myfloridacfo.com if you have any questions or need additional information.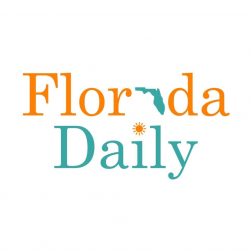 Latest posts by Florida Daily
(see all)