Dr. Jerry Parrish, the chief economist of the Florida Chamber Foundation, weighed in on Tuesday on how the coronavirus outbreak could impact the Sunshine State.
The Florida Chamber Foundation released a video segment on Tuesday in which Parrish talks about threats to Florida's economy.
"Yesterday the Dow dropped by more than 1,000 points, companies are cutting their GDP forecasts, 30-year mortgages are at an eight-year low, manufacturers are idling their factories because of supply chain issues. All of this is having an effect on Florida's economy, and it could continue. This is certainly a concern, but it's not anything to panic about," Parrish said in the video.
According to Parrish, Florida's most vulnerable industries include:
International Visitors
Cruise Passengers
Imports/Exports
Manufacturing Jobs
The 10-year government bond, and the three-month T-bill are now showing an inversion.
"An inversion of the yield curve has been a reliable, but not perfect signal, of a future recession. This is one of the metrics that goes into the calculation of the probability of a Florida recession which is on TheFloridaScorecard.org," Parrish said. "The probability of Florida being in a recession over the next nine months has now increased to 24.1 percent."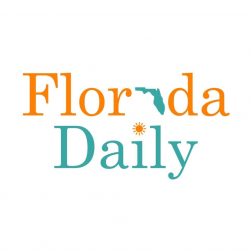 Latest posts by Florida Daily
(see all)