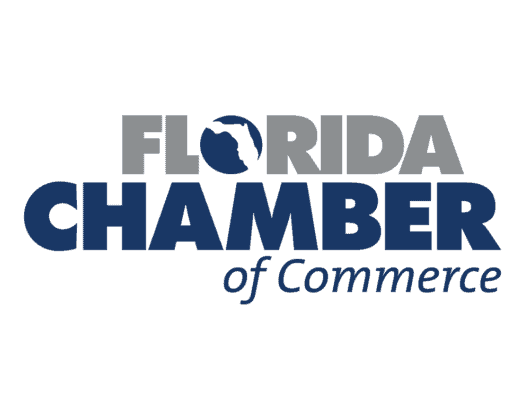 With the Legislature kicking off its regular session on Tuesday, the Florida Chamber of Commerce released its agenda, hoping to keep the Sunshine State on the right economic path.
The Florida Chamber showcased its "2020 Jobs Agenda," also dubbed the "Florida Business Agenda," on Monday.
"The Florida Chamber's annual jobs and competitiveness agenda – the Florida Business Agenda – is a set of priorities that will help grow private-sector jobs, continue to create economic opportunity in Florida and further diversify our economy," said Charles Caulkins, a partner at Fisher Phillips and the chairman of the Florida Chamber.
The Florida Chamber expressed optimism for the coming year. Florida Chamber Foundation Chief Economist Dr. Jerry Parrish offered a prediction that Florida will create 200,000 new jobs in the new year.
"If Florida was a stock, it would be considered a strong buy. While Florida's economic outlook for 2020 is positive, it's not without risks which is why passing the Florida Chamber's Jobs Agenda is so important," said Mark Wilson, the Florida Chamber's president and CEO.
"Year after year, the Florida Chamber has been at the forefront of solving issues that impact the competitiveness and future of Florida's business climate. Our focus remains steadfast in our efforts to be the driving force uniting Florida's business community for good, creating economic opportunity and growing jobs," Wilson added.
The Florida Chamber's 2020 Jobs Agenda includes the following:
Lowering the Cost of Living:
Lawsuit abuse essentially amounts to additional taxes on Florida families over $4,000 each year. Florida's lawsuit climate currently ranks 46 out of 50 in a national survey conducted by the U.S. Chamber Institute for Legal Reform.
The Florida Legislature should improve Florida's legal climate by passing common-sense reforms to curtail abuse of Florida's legal system.
"If we make the legal climate so it's based on the clients rather than the attorneys, I think that would be a better climate," Governor Ron DeSantis said when the national survey ranking Florida's lawsuit climate among the nation's worst was released.
Reducing Florida's Cost of Doing Business:
Discouraging and anti-competitive tax policies, like the Florida-only business rent tax and lack of Internet sales tax collection, make Florida less competitive.
The Florida Legislature should advance globally competitive tax policies by reducing the Business Rent Tax and modernizing Florida's tax code to collect sales tax on Internet transactions from out-of-state retailers.
Preparing for the Future Growth:
According to www.TheFloridaScorecard.org, there are 284,800 jobs looking for people and 323,000 people looking for jobs. Finding a qualified workforce is a top concern for job creators. Employers need talent that is prepared to enter the workforce, and Florida wins when we close the talent gap.
The Florida Legislature should:
Continue to focus on early learning, talent and workforce shortage solutions.
Continue to support the legislatively-created Talent Development Council to develop a coordinated, data-driven, statewide approach to meeting Florida's needs for a 21st-century workforce that employers and educators use as part of Florida's talent supply system. This also supports Governor DeSantis's efforts to have the number one workforce in America.
By 2030, 4.5 million more residents will call Florida home. A growing Florida means a growing need for forward-thinking infrastructure investments in Florida's energy, water, transportation, telecommunications, agriculture and other hard and soft infrastructure sectors.
The Florida Chamber's Infrastructure Coalition recommends that the Florida Legislature:
Continue to make long-term investments in energy, transportation, resiliency and water policy for Florida's future.
Florida is currently experiencing a shortage of access to high-value, quality healthcare and that is a problem that will continue to grow as Florida's population grows. That is why we support expanding scope of practice laws to allow for greater access to care, particularly in rural and underserved communities.
The Florida Chamber's Healthcare Partnership encourages the Florida Legislature to:
Support expanding scope of practice for Advanced Practitioners and allow them to practice medicine to the full extent of their education and training.
The Florida Chamber will track each bill on the Florida Business Agenda, and votes will be used as the basis for grading lawmakers at the conclusion of the Legislative Session. We look forward to working with Governor DeSantis, Senate President Bill Galvano and Speaker of the House Jose Oliva to keep Florida's momentum going.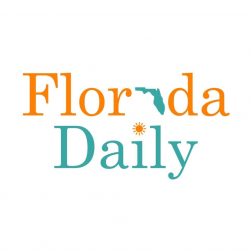 Latest posts by Florida Daily
(see all)