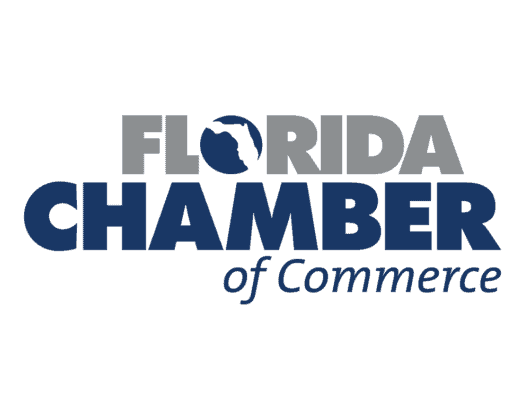 The Florida Chamber of Commerce announced on Monday that it was creating a statewide Safety Council that will unify businesses in making Florida the safest state in the country.
An incubator for research, leadership and education, the Florida Chamber Safety Council is the first organization of its kind to serve as the statewide resource for fostering safety, health and sustainability among Florida businesses.
The council's Leadership Advisory Board brings together top safety professionals from companies and institutions such as ABC Fine Wine & Spirits, AdventHealth, Coca-Cola Beverages Florida, Fisher Phillips, Florida Blue, NextEra Energy Inc., University of Central Florida and Walt Disney Parks and Resorts to create a statewide culture where on-the-job-safety is the top priority.
"Business leaders in Florida know that their employees are their most valuable asset, and they want to keep them safe," said Mark Wilson, the president and CEO of the Florida Chamber. "Job creators can do more by pooling their resources and learning from each other. The Safety Council will unify businesses around what matters most – our people – to make Florida the safest, healthiest and most sustainable state in America."
The Safety Council launches at a time when the Florida Chamber of Commerce is focused on growing the state's economy from the 17th to the 10th largest in the world by 2030. Prior to the formation of the Safety Council, Florida had an unmet need for a leading organization focused solely on preventing workplace injuries and deaths and proactively fostering health and sustainability.
As the official Florida chapter of the National Safety Council, the Florida Chamber Safety Council will fulfill that need through research to track benchmarks, public and private training, and an annual conference, starting in the spring of 2021, for safety, health and sustainability leaders.
"Safety is job one for every employer, and we now have a statewide leadership effort, for and by safety professionals, focused on making Florida as safe as possible," said Mark Morgan, the inaugural chair of the Florida Safety Council's Leadership Advisory Board and senior human resources manager for Corporate Safety & Workers' Compensation at NextEra Energy Inc.
The Florida Chamber recruited Katie Yeutter to lead the Safety Council as president. She previously served as president of another state Safety Council and led that chapter in earning five national awards for excellence in service execution, training and revenue generation.
"We will set the national standard on what the Safety Council can provide to businesses, and that includes everything from day-to-day safety programs to help with long-term issues such as preventing opioid and marijuana misuse, and supporting mental health," said Yeutter, the Florida Chamber's chief strategy officer, new ventures officer and president of Safety Services.
The Safety Council will serve a powerful role for all businesses, but particularly small to mid-size businesses that often don't have full-time safety, health and sustainability expertise on staff. For these companies, the Safety Council will be a vital resource.
"With the collective knowledge and impact of the Leadership Advisory Board, we can create world-class safety programs that don't currently exist," Yeutter said. "We will bring all of this brainpower to one table and then share it with companies throughout Florida."
The Safety Council is part of the Florida Chamber's 2020-2025 Strategic Plan and comes as the state is on target to add 1.5 million jobs by 2030.
"I've been a safety, health and environmental sustainability professional for many years, and the Florida Chamber Safety Council is the right program at the right time for Florida," said Erin Black, the vice president of Sustainability and Risk Management for Coca-Cola Beverages Florida. "I'm honored to be part of the Safety Council Advisory Board to make Florida safer, healthier and more sustainable for all."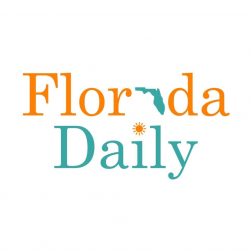 Latest posts by Florida Daily
(see all)