The Florida Chamber of Commerce noted this week that May is World Trade Month and highlighted how trade has helped the Sunshine State.
Eric Green, the CEO of JaxPort and a member of the Florida Chamber's board, weighed in on trade on Wednesday.
"During World Trade Month, it is important to recognize that Florida's geography, history and cultural connections have served as a strong foundation for strong trade relationships," Green said.
"As the third largest state in the nation, and with a $1 trillion GDP, Florida is made for trade. With 15 ports located in Florida, the economic impact of trade is undeniable: one in five Florida jobs (more than 2.5 million total) depend on trade," the Florida Chamber noted. "Florida is ranked eighth in origin exports, 40 percent of Florida origin exports are destined to countries which the U.S. has a trade agreement. Florida is ranked third in 'export intensity' – exporting 37 percent of manufactured goods."
The Florida Chamber noted more than 61,000 companies in the Sunshine State export more than $6.5 billion to more than 170 countries.
"Florida is not just a great place to live and do business, but has an incredibly diversified economy," said attorney Bob Grammig, the chairman of the Florida Chamber. "By expanding Florida's role as the global hub for trade and logistics, we are creating jobs, attracting and retaining talent and providing more opportunities for businesses who want to grow or expand in our state."
The Florida Chamber also showcased new projects and efforts in ports across the state.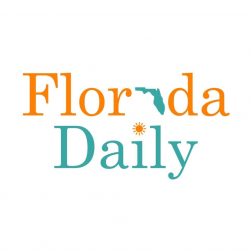 Latest posts by Florida Daily
(see all)