 On Capitol Hill, Democrats in the Florida delegation are pushing to restart the Cuban Family Reunification Parole program (CFRP).
Last week, U.S. Rep. Debbie Mucarsel-Powell, D-Fla., brought out the "Cuban Family Reunification Act" to bring back the CFRP. Four Florida Democrats–U.S. Reps. Kathy Castor, Charlie Crist, Donna Shalala and Debbie Wasserman Schultz–lined up behind the proposal as cosponsors.
"The Cuban Family Reunification Act gives the State Department 30 days to restart the processing of applications and requires the prioritization of those applications that have been in limbo for the last two years – meaning they have to be processed no later than 60 days after the bill is enacted. It gives the Department the option to process these by either video conference or flying personnel in and out within 24 hours should there be security concerns for personnel," Mucarsel-Powell's office noted.
The South Florida congresswoman came out swinging at President Donald Trump's policies when she introduced the bill.
"I am devastated to see how constituents of mine – Central Americans, Venezuelans, and Cubans – are separated from their families, and unable to reunite because of the policies under the current administration. Under this president's policies, I, too, could have been separated from my mother and sisters when we immigrated to this country in search of opportunities to better our lives," said Mucarsel-Powell. "Families should never be used as political pawns to advance a political agenda, and I am taking a strong stand against it by introducing the Cuban Family Reunification Act."
"Tens of thousands of Cubans and their families have waited in limbo to rejoin their loved ones while this administration has failed to implement practical solutions to continue the Cuban Parole Family Reunification Program," said Shalala. "This bill not only aims to provide solutions to resolving the huge backlog in processing, it gives families the peace of mind of knowing that someone is finally working on putting an end to this crisis."
"President Trump is no friend to Cuban-American families.  He has made family visits practically impossible, suspended CFRP, and kept the fees paid by families with no recourse. Our neighbors who have followed the rules have been left in limbo, not knowing when they will hear answers and whether or not they will be able to reunite," said Castor. "The roadblocks erected by Trump are cruel and Cuban-American families deserve better – so we intend to pass this bill and stand up for families."
"What do we gain as a nation by preventing Cuban Americans from bringing over family members who want to leave the island and become US citizens? It's mean-spirited and doesn't make a lot of sense. With this legislation we reinstate a policy created by the Bush administration, carried forward under President Obama. It's the right thing to do," said Crist.
As Crist noted,  then President George W. Bush created CFRP in 2007 to let citizens and permanent residents apply for their family members to come to the U.S.
"The program was wildly successful; every year leading up to 2017, around three quarters of Cuban immigrants admitted to the U.S. came under CFRP to reunite with family in the United States," Muscarel-Powell's office noted. "Despite its success, CFRP stopped in 2017 due to the drawdown of U.S. embassy staff and the cessation of consular services in Havana. Officials told Mucarsel-Powell and other congressional offices that they were looking for a way to resolve the issue – possibly to process CFRP applications in another location – but two years on, there's been no movement. The U.S. embassy staff drawdown occurred in response to legitimate security concerns surrounding still-unexplained health incidents affecting U.S. embassy personnel. It has now been two years since CFRP was halted. This bill ensures the safety of the American personnel in the embassy in Havana, Cuba while they work to reunite Cuban families."
The bill was sent to the U.S. House Judiciary Committee last week. So far, there is no companion bill over in the U.S. Senate.
Reach Kevin Derby at kevin.derby@floridadaily.com.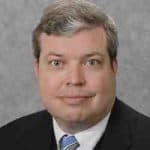 Latest posts by Kevin Derby
(see all)