On Monday, U.S. Rep. Alcee Hastings, D-Fla. led a letter submitted through the executive branch rulemaking process opposing a change to the Federal Emergency Management Agency's (FEMA) disaster assessment process.
On December 14, FEMA published a notice of proposed rulemaking, which would tighten eligibility requirements for Public Assistance and significantly reduce the disaster relief funds states could receive from the program. The letter urges FEMA to reconsider the proposed change and give greater consideration to state-specific factors during disaster assessments, such as implementing preparedness measures and experiencing a recent history of disasters.
U.S. Reps. Charlie Crist, D-Fla., Val Demings, D-Fla., Ted Deutch, D-Fla., Carlos Gimenez, R-Fla., Al Lawson, D-Fla., Stephanie Murphy, D-Fla., Darren Soto, D-Fla., and Debbie Wasserman Schultz, D-Fla., signed the letter which is below.
Dear Deputy Director Wells:
We write today to raise concerns over the potential impacts of proposed rule FEMA-2020-0038-0001, issued on December 14, 2020, concerning Public Assistance disaster recommendations. States across the nation rely upon federal assistance to rebuild after unforeseen emergencies and cushion the blow of a natural disaster on state budgets. As members of Florida's congressional delegation, a state prone to many natural disasters every year, the proposed rule could have a particularly devastating impact on our ability to recover from future disasters—especially during a pandemic and economic recession that has already strained state finances. It is of utmost importance that our nation is fully equipped to respond to disasters in the coming years since rising global temperatures mean that natural disasters will only become more frequent and cause more damage in the near future. Atmospheric pressure changes lead to faster wind speeds during storms, rising sea levels cause greater flooding, and more droughts increase the likelihood of wildfires.
In response to the Disaster Recovery and Reform Act (DRRA) of 2018, the recent proposed rule promulgated under the previous administration makes several changes to the process FEMA uses to determine whether to recommend the President declare a major disaster. In sum, the proposed rule indexes the Public Assistance Cost of Assistance (COA) per capita damage threshold to inflation retroactively from 1986; adjusts the COA threshold for a state's total taxable resources; and raises the minimum damage threshold from $1 million to $1.5 million.
The GAO estimates that the COA threshold is determinative in 99% of disaster recommendations. The GAO's findings further suggest that even if FEMA does rely upon factors other than the COA threshold when assessing whether to recommend a disaster, those other factors appear to have only a marginal effect on FEMA's disaster recommendations. Given the near universal reliance upon the COA threshold, the changes expounded in the December proposed rule will significantly reduce the Public Assistance funds states receive from FEMA. Across the U.S., FEMA estimates that annual Public Assistance disbursements will be $144.5 million less if the rule is implemented as posted. As a result of the proposed changes, Florida's COA threshold will increase by 50 percent. Put differently, Florida must have damages 50 percent greater than under the current regulations before FEMA will recommend a disaster declaration to the President, a drastic reduction in access to Public Assistance funds for a state with so many natural disasters annually.
It is our opinion that adherence to a strict eligibility threshold is contrary to congressional intent in the Stafford Act and the DRRA. Strikingly, FEMA has decided that it need not make any substantive changes to its current procedures to comply with the directive within the DRRA to ensure consideration of a recent history of disasters when making disaster recommendations. Given the deterministic nature of FEMA's reliance upon the COA threshold in the past, any rule issued by FEMA that alters the disaster recommendation process to increase the COA threshold must be explicitly paired with a greater commitment to the consideration of other factors, especially mitigation effort and a recent history of disasters. We appreciate the need for FEMA resources and assessors not to be stretched thin across the U.S., but that desire for efficiency must be pursued while acknowledging demonstrable differences between states in their need for disaster relief. Under the proposed rule, FEMA effectively assumes all states have an equal capacity to respond to natural disasters after accounting for population and taxable resources, since factors other than the COA threshold have at most only a marginal effect on the likelihood that FEMA will recommend the President issue a disaster declaration. This assumption unfairly punishes states that experience several natural disasters annually and spend considerable amounts preparing for natural disasters. Both presently and under the proposed rule, states like Florida essentially receive no credit for their mitigation efforts, and they receive no leniency when struck by many disasters over a short period of time.
If FEMA is to proceed with the proposed rule, despite the severe consequences it will have for state budgets across the nation, we request a state-by-state assessment of the rule's effects on disaster relief. First, we request an analysis of how the rule would have affected the amount of Public Assistance funding and the number of disaster declarations each state would have received had this rule been implemented over the past ten years. Second, we request an analysis of the projected costs of the proposed rule over the next ten years to each state after accounting for the consequences of the climate crisis on the severity of future disasters. Should the rule be implemented, it is imperative that states have an estimate of the loss of federal aid they can expect in order to forecast their budgets accordingly.
We thank all of the tireless employees at FEMA for their vital efforts in mitigating the damage caused by natural disasters and more recently for distributing personal protective equipment during the COVID-19 pandemic. Such efforts have provided Florida with crucial support to combat the spread and severity of the virus. In the midst of this pandemic, state budget capacity and emergency response efforts would be significantly hindered without this assistance of the federal government. It is in this same vein that we request that FEMA reconsider its December proposed rule. We urge FEMA not to move forward with this rule without substantive changes to lessen the burden it would have on states across the nation, especially during an economic and health care crisis and amidst climate change that will only make natural disasters more severe and more frequent.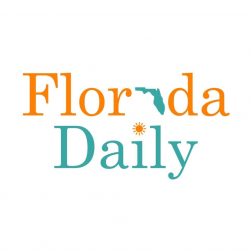 Latest posts by Florida Daily
(see all)