The three members of the Florida delegation on the Inter-Parliamentary Task Force to Combat Online Antisemitism are ramping up their efforts to bring attention to their cause.
Back in September, U.S. Rep. Ted Deutch, D-Fla., the chairman of the U.S. House Middle East and North Africa Subcommittee, U.S. Rep. Mario Diaz-Balart, R-Fla., and U.S. Rep. Debbie Wasserman Schultz, D-Fla., helped launch the task force with legislators from Australia, Canada, Israel and the United Kingdom.
"With so much antisemitism online, we must come together now to stop it. That's why I'm joining with other elected officials around the world to bring greater attention and action to this critical problem and hold social media platforms accountable," Deutch noted when the group started. "Whatever country's government we serve in, and whatever party we belong to, the time to join forces is now."
U.S. Rep. Chris Smith, R-NJ, is also on the task force.
The members of the task force had a piece published by CNN this week, calling for international cooperation in cracking down on online antisemitism.
"The hate that we see online isn't just harmless chatter relegated to dark corners of the internet — it often spills onto the streets, and dangerous propaganda can quickly transcend the geographic borders of any of our countries. Combating this global hatred, therefore, requires a global solution," the members of the task force wrote. "The launch of our task force follows grassroots initiatives, including the #NoSafeSpaceForJewHate campaign, and repeated calls to action after social media platforms have ignored or inadequately addressed virulent antisemitism on their platforms."
Deutch weighed in on the task force and its efforts on Tuesday.
"Too often, antisemitism proliferates across social media platforms, creating toxic online spaces that could create physical dangers for Jewish communities. Our goal is to hold social media companies accountable for what takes place on their platforms and help create transparent policies to tackle hate speech," he noted.
Reach Kevin Derby at kevin.derby@floridadaily.com.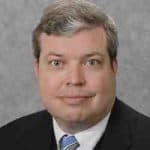 Latest posts by Kevin Derby
(see all)