With Democrats on Capitol Hill and the Trump White House having reached an agreement on a new trade, members of the Florida delegation on a key subcommittee cheered the news and threw their support behind the proposal.
The Trump administration looks headed for a win as Congress looks ready to replace the North American Free Trade Agreement (NAFTA) with the United States Mexico Canada (USMCA) trade agreement.
Two members of the Florida delegation who sits on the U.S. House Ways and Means Committee and its Trade Subcommittee are behind the agreement.
"As a member of the House Ways and Means Trade Subcommittee, I was proud to work with my Democratic colleagues and White House officials to advance and today announce this historic bipartisan trade agreement," said U.S. Rep. Stephanie Murphy, D-Fla., on Tuesday.
"In the coming days, I will be carefully reviewing the implementing legislation to ensure it achieves the best possible outcomes for Central Florida's workers, businesses, farmers and consumers," Murphy added.
On the other side of the aisle, U.S. Rep. Vern Buchanan, R-Fla., who leads Republicans on the Trade Subcommittee, stressed the USMCA is good for the Sunshine State.
"International trade is critical to my home state of Florida, where exports and imports support 2.3 million jobs," Buchanan said. "Leveling the playing field for Florida and the rest of the nation, as well as increasing access to foreign markets is critical to growing the U.S. economy and creating good-paying jobs."
Buchanan noted that trade with Canada and Mexico leads to more than $12 billion of trade and supports more than 700,000 jobs in the Sunshine State. He insisted the deal would lead to 175,000 more jobs and add $68 billion to the economy.
"The announcement today marks an important step towards finally updating and modernizing the 25-year-old North American Free Trade Agreement, which supports nearly $1.3 trillion in economic activity and more than 12 million American jobs," Buchanan said.
Still, the deal might not pass soon. U.S. Senate Majority Leader Mitch McConnell, R-Ky., said he intends to deal with efforts to impeach Trump first.
Reach Kevin Derby at kevin.derby@floridadaily.com.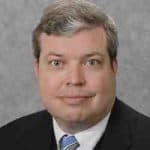 Latest posts by Kevin Derby
(see all)