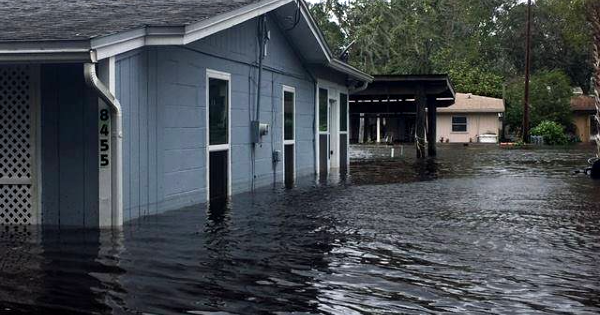 This week, U.S. Rep. Frank Pallone, D-NJ, brought out the "National Flood Insurance Program Reauthorization and Reform Act" and has the support of two Democrats in the Florida delegation.
The proposal will "reauthorize the National Flood Insurance Program (NFIP) for five years, guarantee affordable flood insurance, and make critical reforms to the NFIP."
More than a dozen members of the U.S. House, including Florida Democrats U.S. Reps. Charlie Crist and Val Demings, are co-sponsors. Other backers include U.S. Reps. Clay Higgins, R-La., and Chris Smith, R-NJ.
"The NFIP Reauthorization and Reform Act includes a number of affordability measures, including capping annual flood insurance rate increases at 9 percent to combat sharp premium hikes under FEMA's new Risk Rating 2.0 pricing methodology," Crist's office noted.
"The legislation also creates a State Flood Mitigation Revolving Loan Fund to help fund flood mitigation projects for homeowners, businesses, nonprofits, and communities. The program would allow states to offer low-interest loans to NFIP participants for flood mitigation projects to better protect their properties, reduce their flood risk, and lower their insurance premiums."
"Superstorm Sandy devastated New Jersey nine years ago, and my constituents still know all too well how important a flood insurance program is after major flooding events. After the storm, insurance companies outright refused to make good on their promises to policyholders and instead pointed to the fine print while denying families who had lost everything. The National Flood Insurance Program must be both affordable and fair – otherwise it just doesn't work. This bill delivers a long-term flood insurance program reauthorization that improves the program based on the realities of major weather events like Sandy," said Pallone last week. "This legislation will go a long way to strengthen our flood insurance program so that homeowners in my district are protected from the devastating effects of future flooding."
"Floridians account for more than one-third of all NFIP policies in the country, and for them, it's critical that flood insurance be affordable and reliable. Florida families should never have to choose between putting food on the table or protecting their homes and livelihoods from an unexpected flood," said Crist. "This bill will make much-needed changes to the NFIP that will keep flood insurance affordable, unlock mitigation options so policyholders can better protect their homes, and improve the claims process if – God forbid – disaster does strike."
The bill has been sent to the U.S. House Financial Services; the Transportation and Infrastructure; and the Ways and Means Committees. In the U.S. Senate, U.S. Sens. Cory Booker, D-NJ, and Bob Menendez, D-NJ, are championing the proposal.
"It is time Congress stops kicking the can down the road with reauthorizations that do not address the systemic problems plaguing this program. With this legislation, we can make NFIP more sustainable, we can make flood insurance more affordable, and we can hold FEMA and its private contractors more accountable," said Menendez. "And instead of waiting for the next disaster to strike, we can invest in mitigation that prevents costly flood damage in the first place."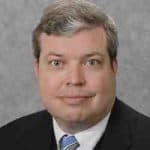 Latest posts by Kevin Derby
(see all)